Blog Home
Take a Trip Through History at these Gilbert Area Museums
A day at the museum is a day immersed in history. Artifacts, photos, guided tours, and fossils that remind us of everything that came before our time or got us to where we are today. It's quite fascinating, really, and that is why we wanted to highlight some of the best museums in Gilbert and the surrounding area!
Gilbert Historical Museum | 10 S Gilbert Rd, Gilbert, AZ 85296
Whether you have lived in Gilbert your entire life or are new to the area, it's always a fun trip to the Gilbert Historical Museum! Living in the United States, at a young age we are taught about our nation's history, and visiting the Gilbert Historical Museum is the equivalent of taking a magnifying glass to our little piece of Arizona history and spending the day learning about it. Filled to the brim with artifacts and exhibits rich with Gilbert history, the museum itself is located in the original Gilbert Elementary School, which dates back to 1913. This community attraction is a part of history itself, and makes for a fun day of learning and exploring.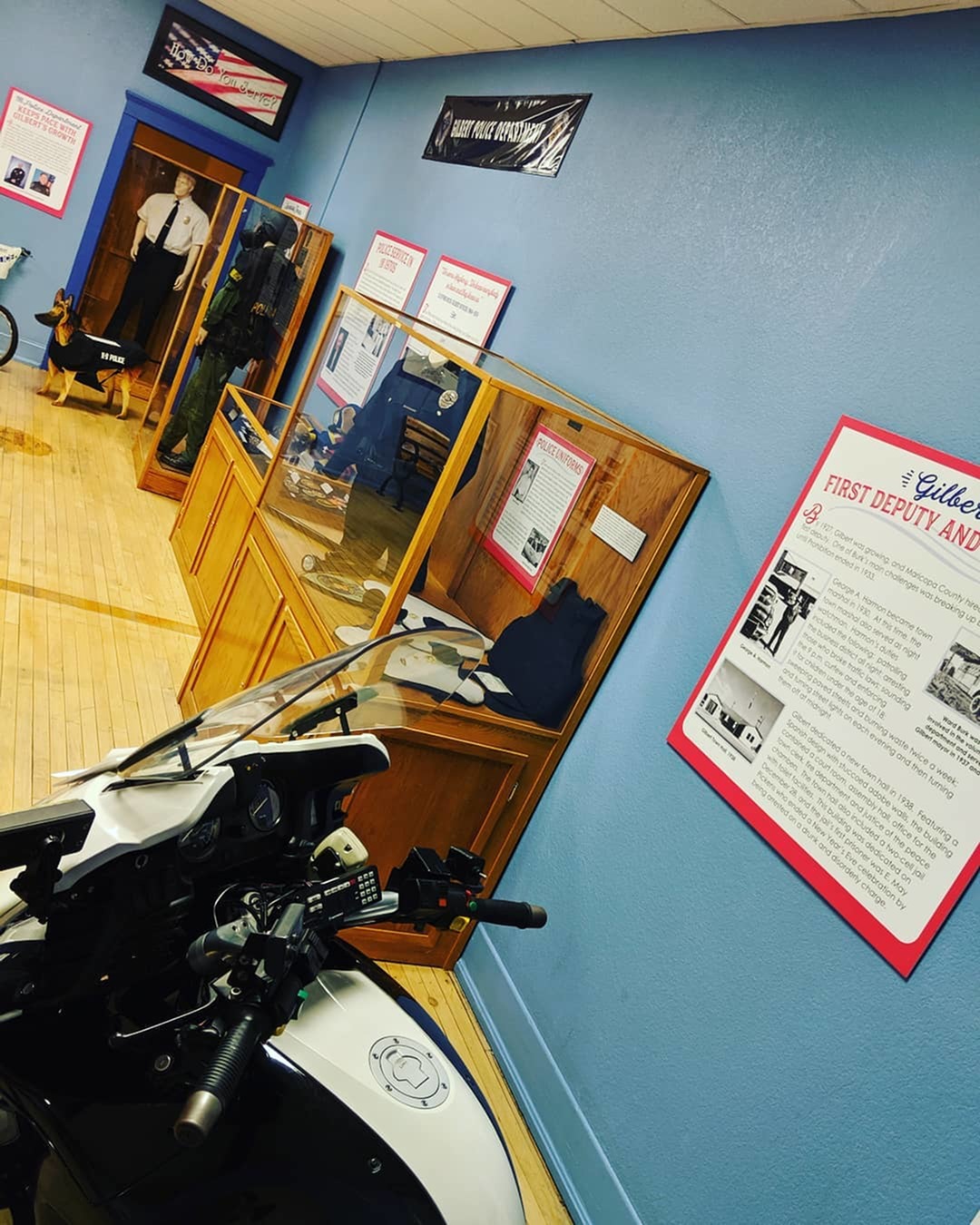 (Photo by @hdsouthgilbert)

Arizona Railway Museum | 330 E Ryan Rd, Chandler, AZ 85286
Founded in the early 1980s, the Arizona Railway Museum displays artifacts, mementos, railway equipment and an abundance of history pertaining to Arizona railways past and present. Boasting over 30,000 of two and three-dimensional railroad artifacts, the ARM is a knowledge bank of the earliest modes of transportation. And on February 29, 2020, the museum hosts Arizona Railway Day, where community members can visit the museum for even more unique adventure and experiences relating to rail travel and "life aboard the train." You can even blow the horn and shout, "all aboard!" Admission is free, so be sure to check it out.
Arizona Museum of National History | 53 N Macdonald, Mesa, AZ 85201
The only natural history museum in the area, the Arizona Museum of Natural History was founded in 1977 and has had over 1 million visitors in the last 20 years. Over 60,000 objects, 10,000 photos, and even a three-story mountain sit inside the museum for visitors to admire and enjoy. A few of the permanent exhibitions include the Dinosaur Hall and Mountain, where sounds of prehistoric roars and marvelous fossils fill the room, along with the Southwest Cultures exhibitions, Mesoamerica and South America exhibitions and general Arizona history exhibitions. There's so much to do and so much to see that one day doesn't even feel like enough time, so when you decide to plan a trip, we would suggest you plan the entire day around it (and trust us, it's worth it!).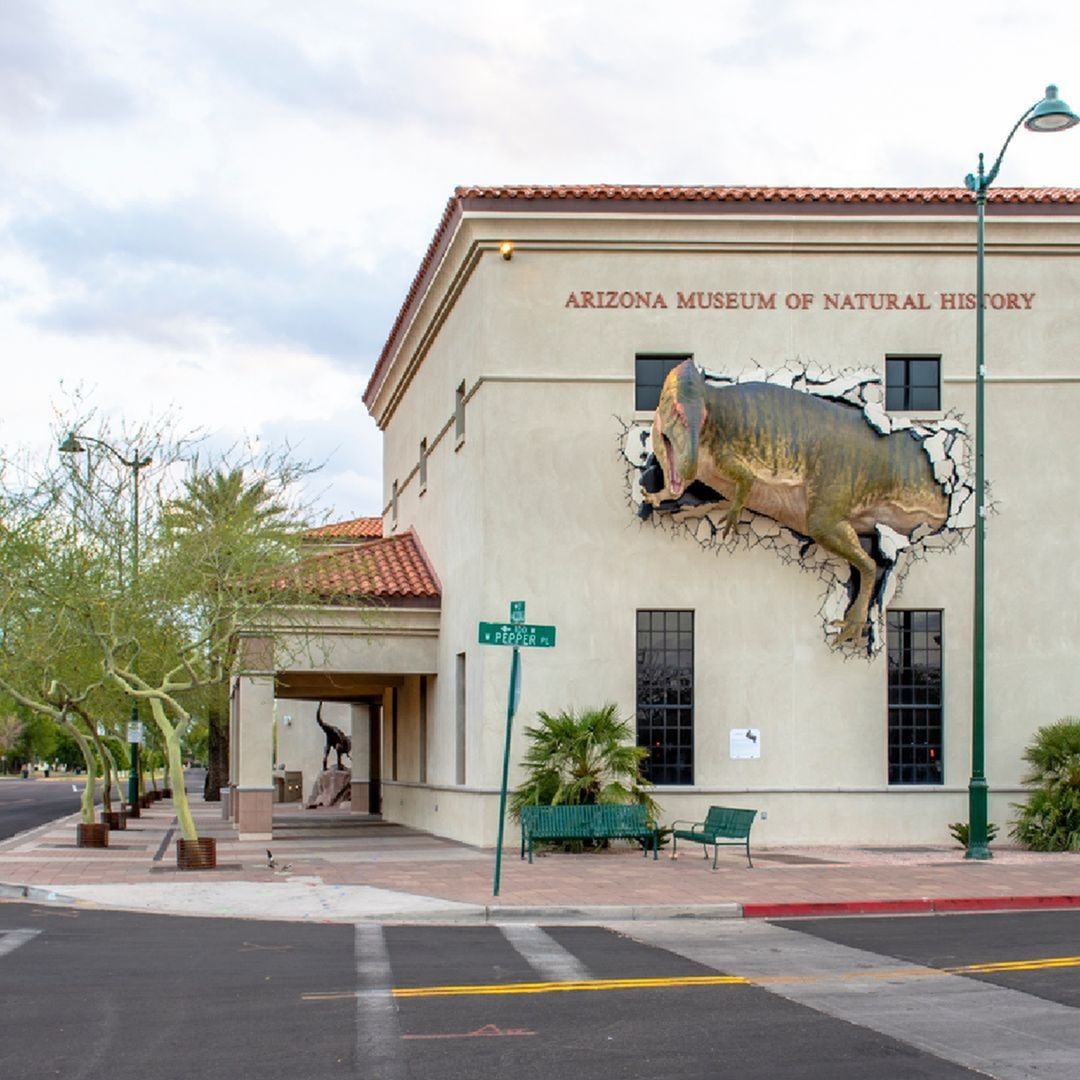 (Photo by @azmnh)
A plethora of history surrounds us here in the great town of Gilbert, and what better way to appreciate our home than to learn about all that made it what it is today. So spend a day getting lost in these Gilbert area museums, and share your experiences with us on
Facebook
and
Instagram
! While you're at it, keep following the blog
here
for more Gilbert community favorites.