Blog Home
Save Time and Money With an In-Home Coffee Bar
Are you someone who can't start your day without a cup of coffee in hand? If you nodded your head to that, that's okay, you're not alone. A study by the National Coffee Association shows that 64% of Americans drink coffee, and it's no surprise that not all of that is brewed at home! Brewing a delicious cup of coffee can be done in a variety of ways, and most all of them are really quite simple. Knowing how to make your perfect cup of joe can not only save you the trip to the coffee shop, but also money! So today we're looking at how you can save money and time with your own coffee bar in your Acero Cooley Station apartment.
What's Your Go-To Coffee?
You pull up to your favorite drive-through coffee shop and you don't even have to look at the menu, you know what you want. If that's you, this coffee bar will be easy! Do you love iced vanilla lattes? Maybe an Americano with a splash of cream? Make a list of your typical order when getting coffee. This way, you can narrow down what ingredients your coffee bar should have, along with the proper brewing tools. Ingredients can range from different coffee beans, sugar, organic cane sugar, simple syrup, flavored syrups, chai latte mix, etc. Usually, all it takes is a simple Google search to find exactly what goes into your preferred coffee drink, making it easy to determine what you'll need in your home coffee bar.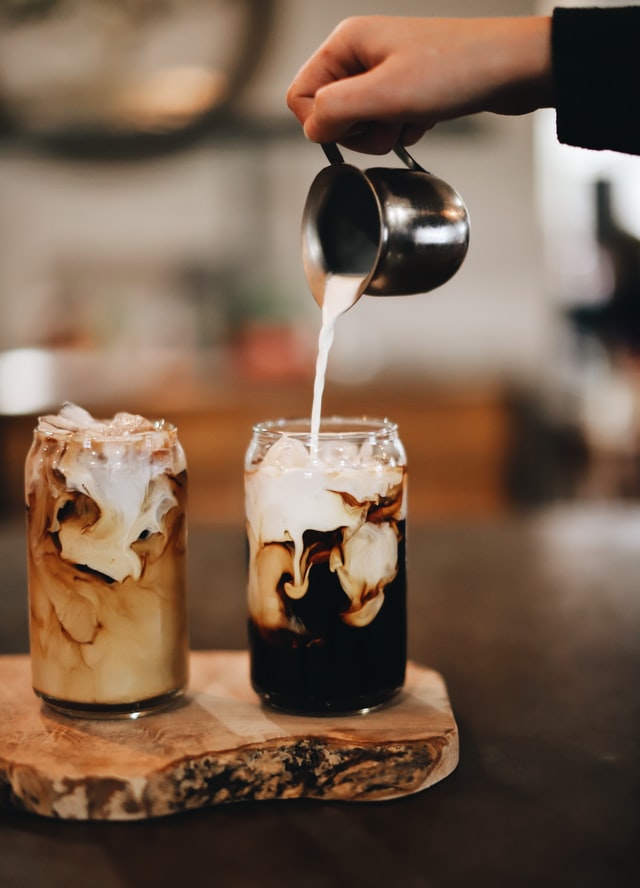 Choose Your Coffee Maker
Do your drinks always include expresso shots? Or do you favor a drip cup of coffee? Maybe even French Press! This is important to consider when assembling your coffee bar. The Keurig is a household favorite for many reasons; such as your ability to easily make a variety of coffee styles, the convenience in pressing a button and having a single cup of coffee a few seconds later, as well as it's newer more compact sizes. If you simply want a traditional cup of coffee with some hazelnut syrup and a splash of cream, the Keurig is likely a great option for you! However, if you are looking for an iced coffee that tastes the same as it would from your local coffee shop, you might want to explore other brewing options, like an espresso machine!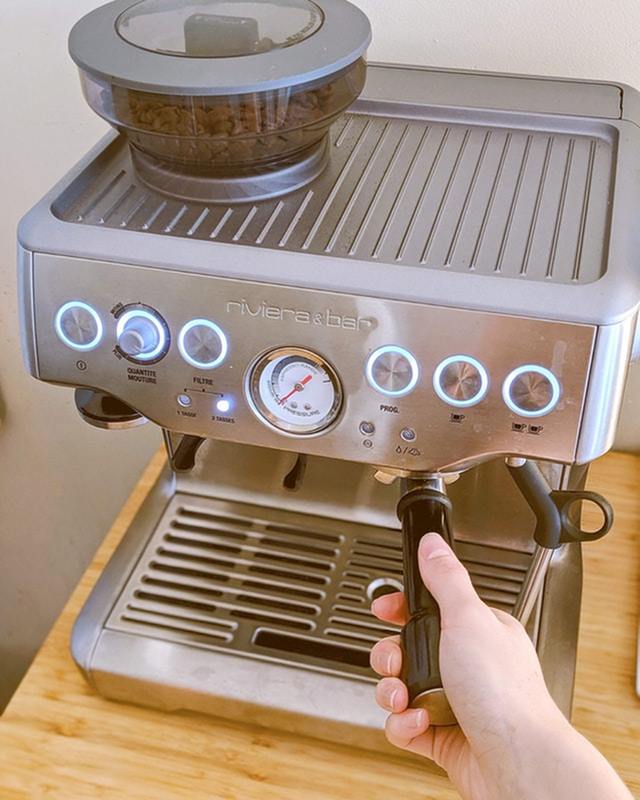 Channel Your Inner Barista
Once you've determined what you like to drink, the ingredients you'll need for it, and the best mechanism for brewing your coffee, it's time to channel your inner barista with the perfect set up! Gather your syrups, sugar canisters, favorite coffee mugs and stirring utensils and get creative with how you design your coffee station. It makes sense to have your coffee bar near your refrigerator if you like to add cream to your coffee. However if you opt-out of adding any refrigerated ingredients or drink black coffee, your coffee bar could be similar to a bar cart and could really be anywhere in your Acero Cooley Station apartment!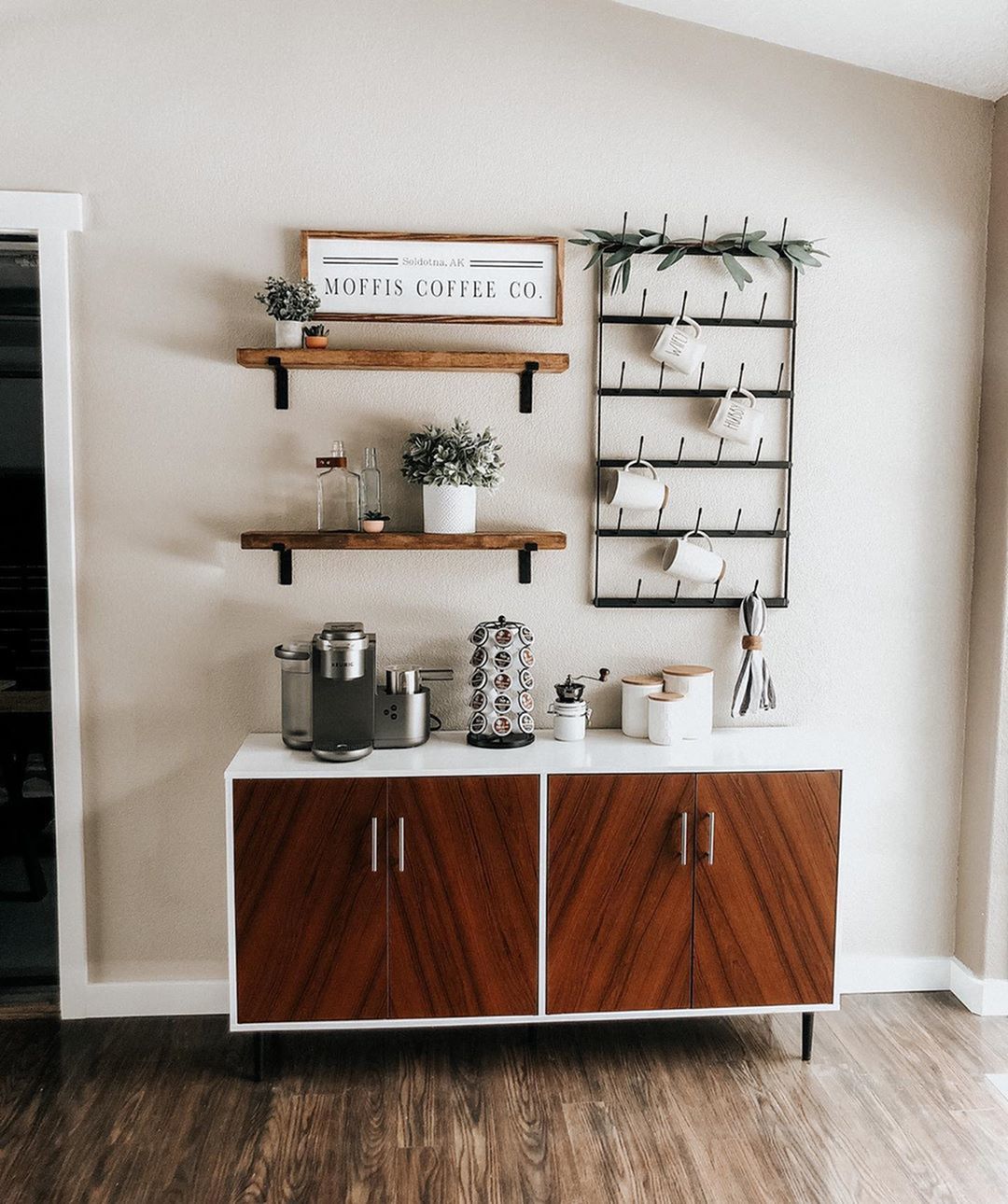 (Photo by @Details.by.shelby)


Making your own coffee bar in your apartment is much easier than you might think! Not only can you save time and energy by not having to drive to a coffee shop, but you can save money too! Give it a try and let us know how your new coffee corner turns out by tagging @AceroCooleyStation on Facebook or Instagram! Keep following the blog here for more posts like this one, and we'll see you next time!