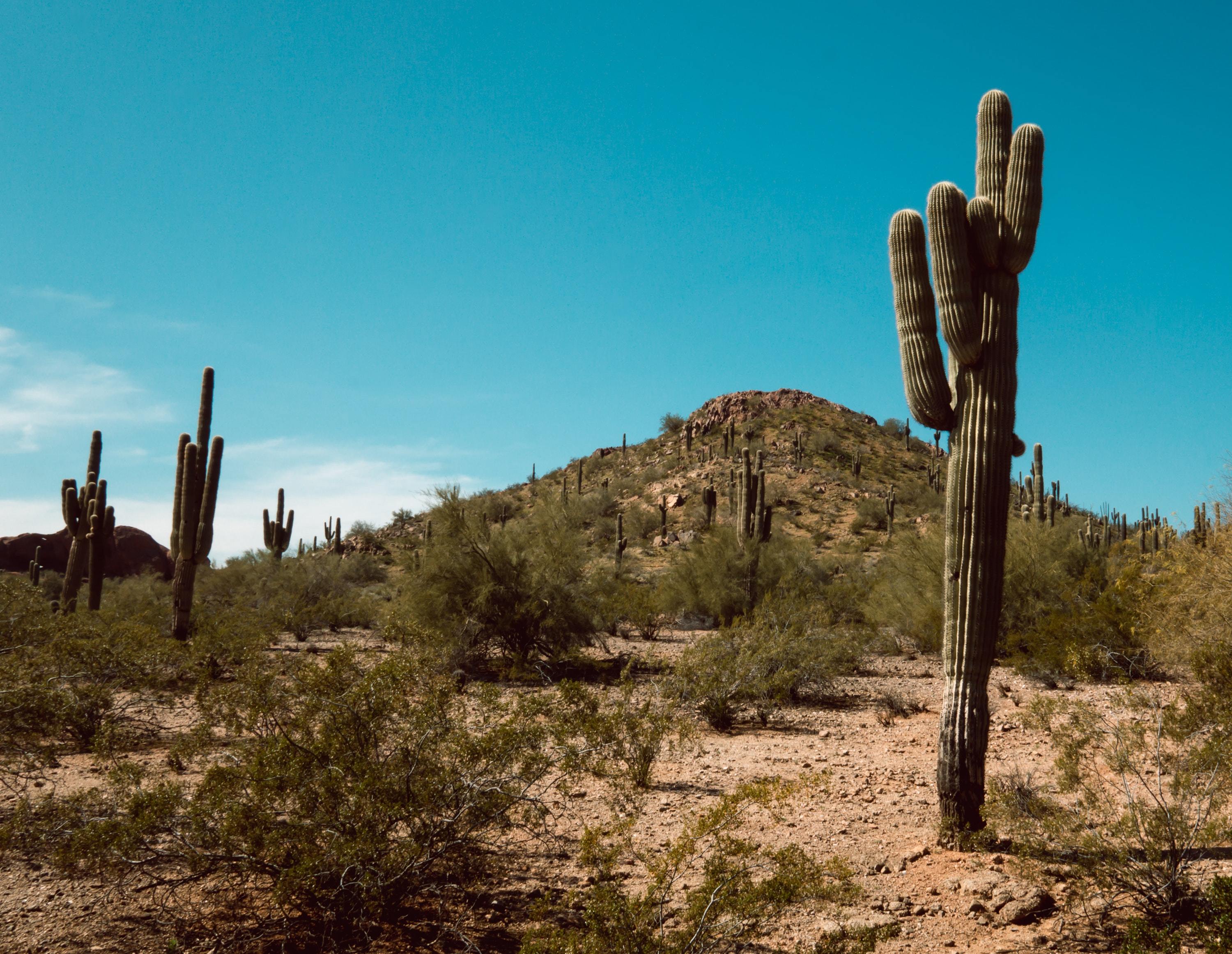 There is no doubt that technology is now a permanent part of our life. We can turn to our phone and with a few clicks we can order food, purchase items online, contact friends, or quickly get an answer to a question that just popped in our head. This is true about our computers as well. Now that most of us are working remotely, there is a large possibility that we spend the majority of our day connected to a device. Research shows that on average people dedicate 10 hours a day to screen time. Because of this it is important to disconnect every now and then, recenter yourself, and appreciate the outside world. Fortunately, Gilbert is surrounded by tons of relaxing nature-filled getaways for you to reset and disconnect from your devices. Here are some of our favorite nearby parks for you to go hike, have a picnic, or simply read a book.
Sports at Neighborhood Parks
Let's start off with a few neighborhood parks that you can visit to kick back and relax. Just a short 20 minute bike ride or 10 minute drive, you'll find Discovery Park. This park features two small lakes, two volleyball courts, two basketball courts, and ramadas with picnic tables to name a few things. Similarly, Freestone Park offers beautiful lake views as well as recreational areas including 4 basketball courts and 4 tennis courts. These parks are great if you are looking for something quick and close to home. Grab a book, your tennis equipment, or a basketball and enjoy some time out in the sun at one of these awesome parks in Gilbert, AZ
Regional Park Hikes
For those of you looking to completely disconnect from technology and urban life, Gilbert is surrounded by plenty of large nature preserves. Make your way West for about 30 minutes and you'll stumble across South Mountain Park and Preserve, the largest municipal park in all of the United States. Here you'll get to experience wonderful dessert views as you hike through long dry trails. Another 30 minutes South from Acero Cooley Station you'll find San Tan Mountain Regional Park. Here you'll also be able to trek through mesmerizing desert landscapes that will make sure you forget about your phone. Disconnect and reduce your screen time by going on hikes with friends and enjoying the beautiful Arizonian nature preserves.
A Day at the Lake
Although Arizona is largely known for its arid landscapes, there are few locations near Acero Cooley Station where you can enjoy pleasant lake views. Although an hour away from home, Lake Pleasant Regional Park is a perfect location to go and disconnect from urban life. Spanning a whopping 11.5 square miles, Lake Pleasant is a perfect getaway with tons of outdoor activities that are sure to make you reduce your screen time. Spend your day fishing, swimming, kayaking, water skiing, and end your day by reserving a camping spot to get a full outdoor experience. Don't want to drive an hour out to Lake Pleasant? Just 30 minutes away from home, Papago Park has a stunning oasis straight out of a movie. Trust us, this is one stunning view you don't want to miss!
---

It's important for us to disconnect from our electronic devices a few times a month to destress and maintain proper mental health. One way to accomplish this is through outdoor activities. This is the perfect time to get out and explore as the days are getting longer and warmer. Invite your friends and go discover all the beautiful pockets of nature that Gilbert has to offer.