Blog Home
Namaste Near Home: Hottest Gilbert Yoga Spots
Don't feel like bending over backward to find yoga studios in the East Valley? Same, but someone has to do it, so we did. Lucky for you, we feel like sharing. Check out our list of the best spots in Gilbert for Bikram yoga, hot yoga, and aerial yoga. We've also thrown in a studio that offers cycling classes in case you want to mix up your (soon-to-be) routine.
Motto Yoga | 7529 S Power Rd, Queen Creek, AZ 85142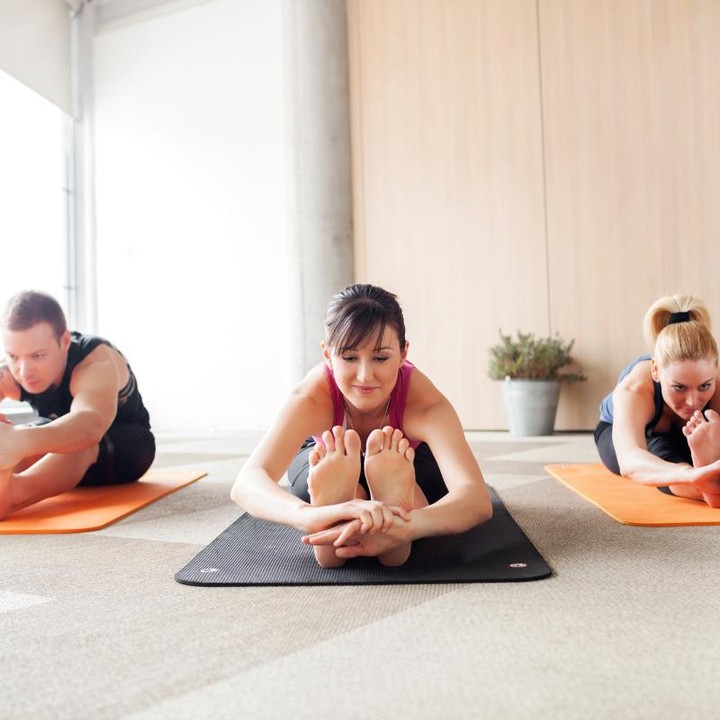 Motto Yoga is a regular and hot yoga haven with a variety of classes. Choose from options like Journey: 60, Flow Down, Patience: Yin Trigger, and Yoga Sculpt. Regardless of what class you choose, an expert instructor leads yogis through breathing exercises and positions. Some courses help develop muscular strength, while other yoga classes are place a greater emphasis on breathing and patience. When it comes to pricing, Motto Yoga is $18 for a single class. They also offer a few different monthly options: a 5 class-per-month package for $76, an 8 class-per-month package for $106, and an unlimited yoga class-per-month package for $126 (We think it's worth the extra 20 bucks just in case you decide to go more than 8 times). Newbies can also take advantage of a 2 weeks of unlimited yoga for $39 promo deal!
Yoga Deva | 2928 Spectrum Way, Gilbert AZ 85295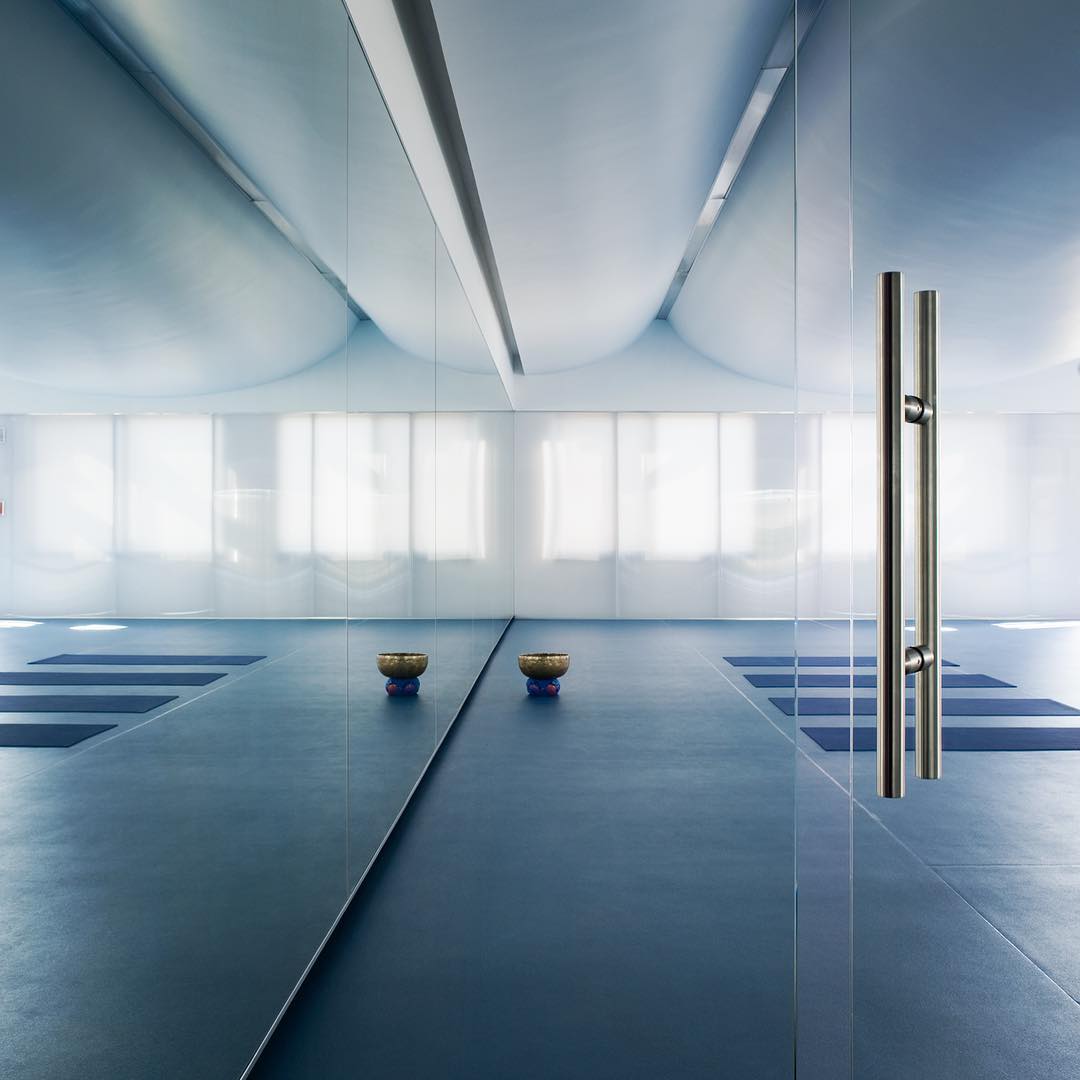 Photo Credit: Bill Timmerman (@blankstudio)
This East Valley spot is a serene place to practice yoga. Their studio is a well-lit futuristic environment in which yoga teachers guide yogis through a variety of body and breathing exercises. Yoga Deva offers a host of yoga classes including an all-level Deva class, chair yoga, Deva Yin, Yoga Nidra, among others. Unlike many other yoga studios in the area, this spot does not offer Bikram yoga or hot yoga.
FLO Yoga & Cycle | 71 E Frye Rd, Chandler, AZ 85225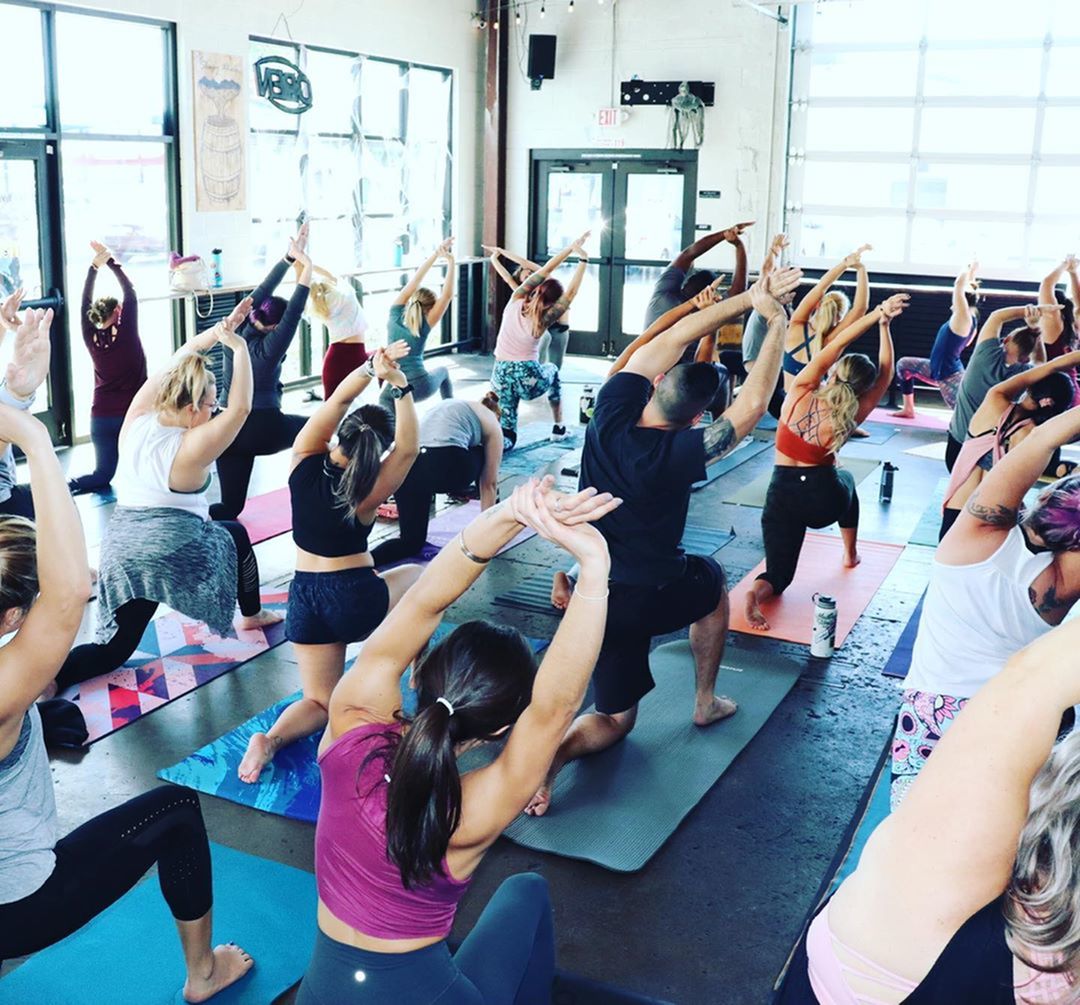 This yoga studio has hot yoga classes, cycling classes, and fusion classes that blend the two! Try a heart-pumping indoor cycling class in the morning and cool down with a relaxing Yin class in the afternoon taught by expert yoga teachers. Their fusion classes focus on strength and flexibility and are suitable for all levels. They also offer meal prep services, monthly memberships, and 2 weeks of unlimited classes for new students!
Honorable Mentions:
Living Stone Yoga - Yoga Wall/SUP yoga
Yoga Pulse Studio - Aerial yoga
Bikram Yoga East Valley - Bikram yoga
Now get out there and make your schedule flexible enough to fit in a class at one of these Gilbert yoga studios!