Blog Home
Local Gilbert Coffee Shops That Deliver Beans Right to Your Door
What a world we live in! Gone are the days of driving to a store for necessities like coffee beans or milk. Now with the simple click of a button, we can have almost everything we need delivered right to our doorstep. Which is immensely convenient in a time where the entire nation is encouraged to stay home to help stop the spread of COVID-19! If you're running low on coffee in your Acero Cooley Station apartment, check out these three Gilbert-area coffee shops that can deliver fresh beans right to your door.

Bergies Coffee Roast House
Nestled in a little garden oasis in the heart of Downtown Gilbert is Bergies Coffee Roast House. In an atmosphere that makes you feel as though you're in your own little world, the coffee beans that this local roaster offers can make you feel the same way from the comfort of your home! Bergies knows that varying conditions contribute to the taste and quality of delicious coffee beans, and that is why they get their beans imported from around the world. Roasted in small batches and monitored for premium quality, Bergies Coffee Roast House packs a punch of bold flavor. "The roasted beans at Bergies are never more than 14 days old," their website says, and with just one sip you can tell! Even better? Bergies delivers beans right to you, not via mail, but actually in a car, so there is no hassle in getting your beans to your Acero Cooley Station apartment!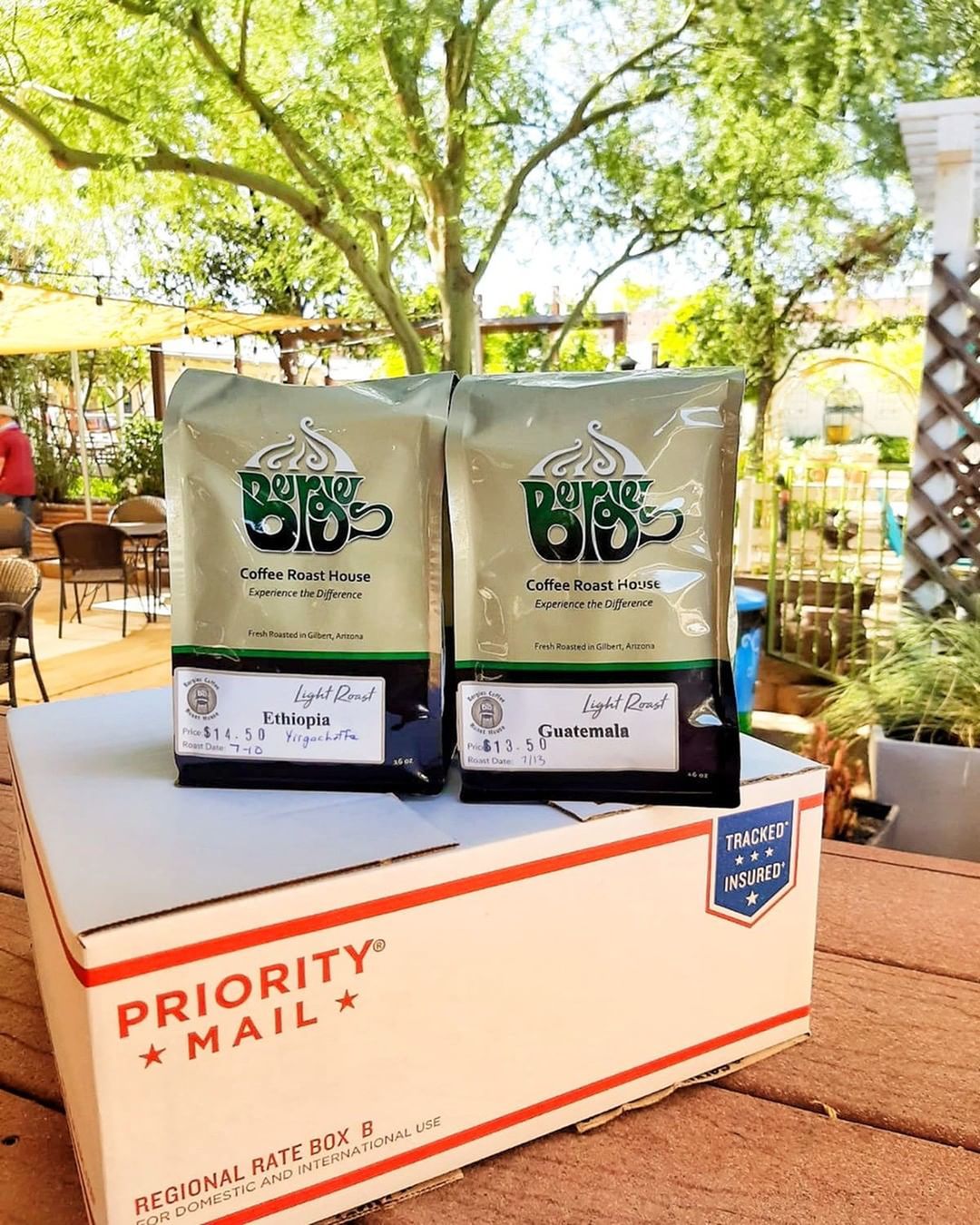 (Photo by @BergiesCoffee)

Mythical Coffee
Living in Gilbert means you've likely heard of Mythical Coffee in the Gilbert Town Square. Known for their vibrant style, trendy coffee shop and beautiful beverages ranging from iced coffees to matcha lattes, they're an all-around small-town favorite. In addition, Mythical Coffee roasts five different varieties of coffee beans! And you can have all of them delivered right to your apartment.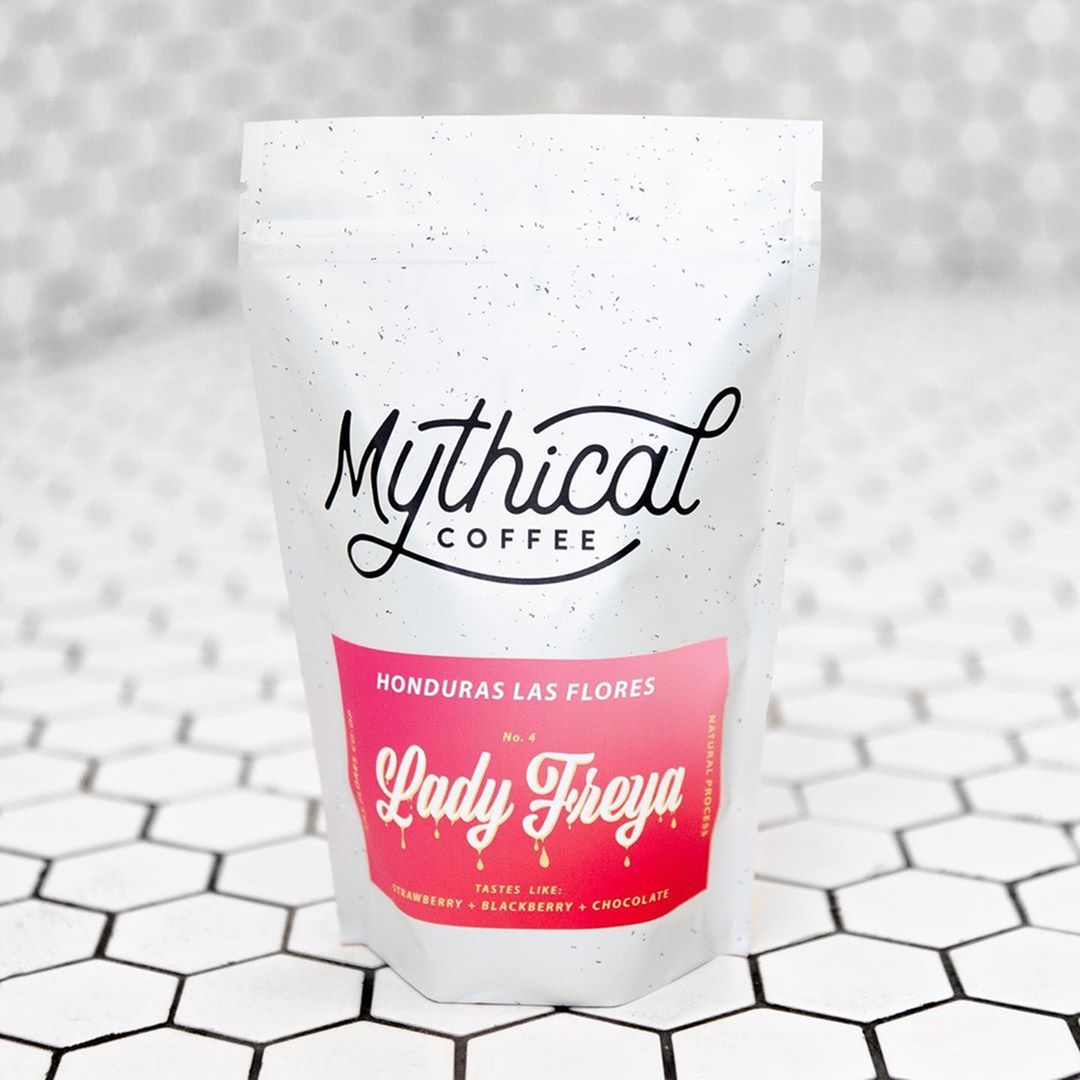 (Photo by @Mythical.coffee)

Gill's Grounds
When it comes to coffee beans, fresh is best! And Gill's Grounds knows that. You've likely driven past this veteran-owned drive-through coffee shop a few times and probably didn't even know it. It's not large or flashy, but the coffee is delicious and their beans are even better! Gill's Grounds is as fresh as it gets, with coffee beans that are locally roasted every Wednesday. Any item on their menu, including beans, can be delivered via Grubhub, DoorDash and UberEats. If you're like most of us, you already have these apps downloaded, so what are you waiting for! Support local and get some fresh coffee beans today.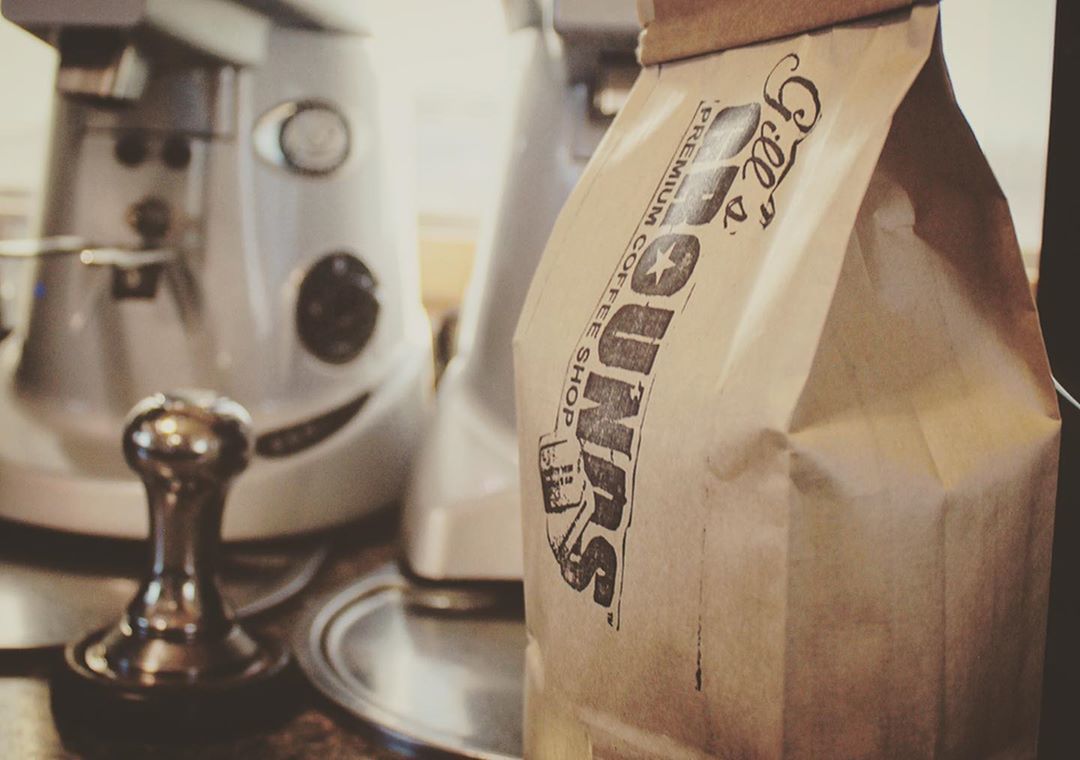 (Photo by @GillsGrounds)

Here in Gilbert, we are lucky to have an impressive variety of local coffee shops and coffee roasters, so take advantage of this luxury! Get your favorite coffee beans delivered right to your Acero Cooley Station doorstep while supporting local businesses. Let us know which beans you got on Facebook or Instagram, and we'll see you next time here on the blog!