Blog Home
Just in Time for Valentine's Day: Gilbert's Best Florists
It's that time of year where love floats throughout the fresh Gilbert air. And not only love, but the smell of fresh-cut roses fills the air too! Valentine's Day is right around the corner and if you're looking for the best flower shops in Gilbert to get a blossoming arrangement for your special someone, you're in the right place. Check out these local florists' who have the beautiful flowers you need to impress your valentine this season!
Country Blossom Florist Inc. & Boutique | 1054 N Gilbert Rd #2, Gilbert, AZ 85234
Looking to have a beautiful floral bouquet, gift basket or a dozen red roses delivered right to your valentine's home, work or office? Then look no further than Country Blossom Florist! With local flower delivery, plush pinks, romantic reds and a rainbow of other beautiful blooms to choose from, Country Blossom Florist makes it easy to arrange a bouquet as vibrant and unique as the person receiving them. Serving the Gilbert area for over 25 years, this local flower shop is family owned and operated with floral designers who are experienced and passionate about what they do.
Watson's Flower Shop | 929 N Val Vista Dr #107, Gilbert, AZ 85234
Also family owned and operated, Watson's Flower Shops are known throughout the valley for providing the perfect gift for any occasion. And given that Valentine's Day is notorious for long-stemmed roses, red ribbons, chocolates and more, Watson's makes it easy to get all the necessities for the romantic day in one place. Being a jack of all trades, Watson's has an impressive variety of bouquet styles, ranging from boisterous lilies to sleek roses, delicate tulips and even sunflowers, along with dark chocolate truffles, cozy stuffed animals and novelty vases, making it easy to craft a beautiful arrangement and gift that your valentine will love.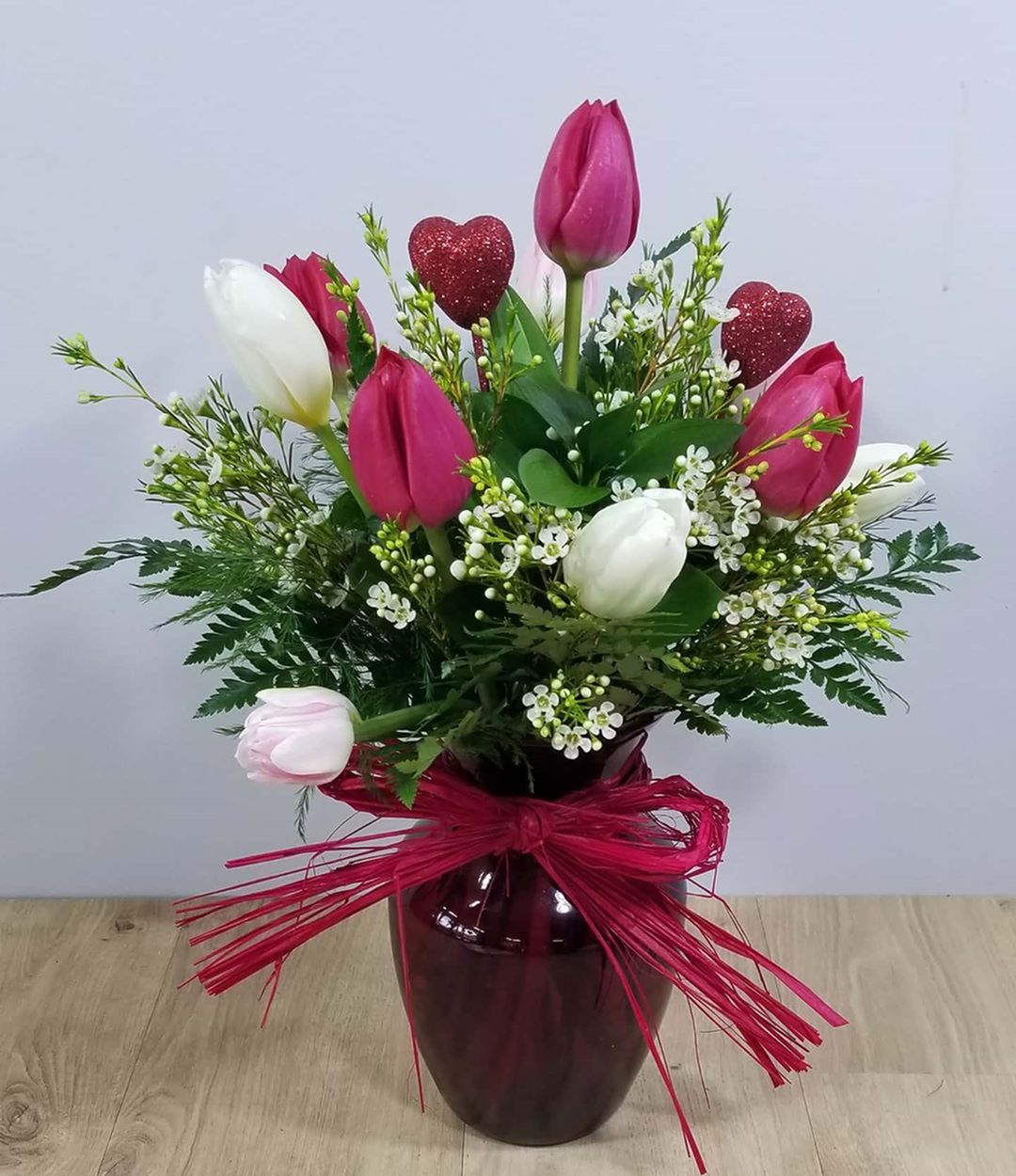 (Photo by @Watsonflowers)
Beloved By Lily | 1490 E Williams Field Rd, Gilbert, AZ 85295
Beloved By Lily knows that fresh flowers send a message that sometimes words cannot express. This local florist treasures life's most intimate moments and is eager to be the place where the Gilbert community can go when looking to treasure those moments as well. Offering a wide array of unique arrangements, blooms and beautiful bouquets, when you shop for flowers form Beloved By Lily you know you will get a quality product. This Gilbert florist also appreciates your personal creativity, allowing customers to create customized arrangements based on the occasion, preferred flowers, and who the blooms will be going to. Talk about thoughtful and romantic!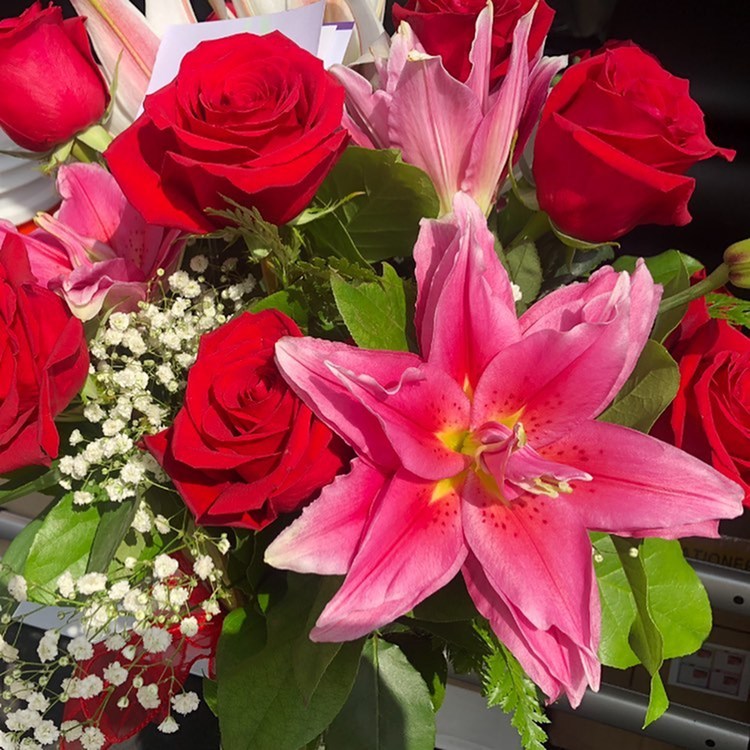 (Photo by @belovedlilyflowers)
Valentine's Day will be here before you know it, and this year there is no need to stress about where to find the most perfect bouquet of flowers! Gilbert has a handful of talented local florists who take pride in what they offer, so keep them in mind as you prepare gifts for your valentine. And when the holiday comes around, tag Acero Cooley Station on Facebook and Instagram so we can see what stunning floral arrangements you got! While you're at it, keep following the blog here for more Gilbert area treasures.