Blog Home
Hot Bamboo: New Restaurant Opens Doors Near Gilbert
It's always exciting when a new restaurant opens close to home. Especially one that has been long anticipated as it grew in popularity as a food stand but never had a stable location. Hot Bamboo opened their doors to the valley in early February, after building a reputation throughout Arizona from food festivals, where long lines would effortlessly form in anticipation for their delicious Asian cuisine. Hot Bamboo's handcrafted steamed buns, rice bowls, dumplings and more have long been favored at these festivals, and now can be enjoyed from the comfort of their brand new location! While there might be a healthy variety of Asian cuisine restaurants sprinkled throughout Gilbert, Chandler and the surrounding areas, Hot Bamboo has an unmatched authentic flavor rooted in every dish and a unique character that has gained quite the following in the last few years.
The Story
With a history rooted in the arts, Hot Bamboo owner Anna Heinbach moved to Arizona in 2009, where at the time she was an art teacher. What started in her earliest artist days as a passion for interior design, art, and architecture, lead to an art in pastry making. If you've ever seen Hot Bamboo's adorable character steamed buns, it would all make sense. These character bao (steamed buns) are a highlight of the menu, along with their variety of other offerings, such as pineapple teriyaki chicken or coconut curry. Anna started selling her pastries and eventually other Asian street foods from her childhood at markets and festivals throughout Arizona, hitting a sweet spot in the food scene and finding herself quite successful. The question then became when she would open a restaurant. Early 2020 was the answer, and now, her story continues to grow.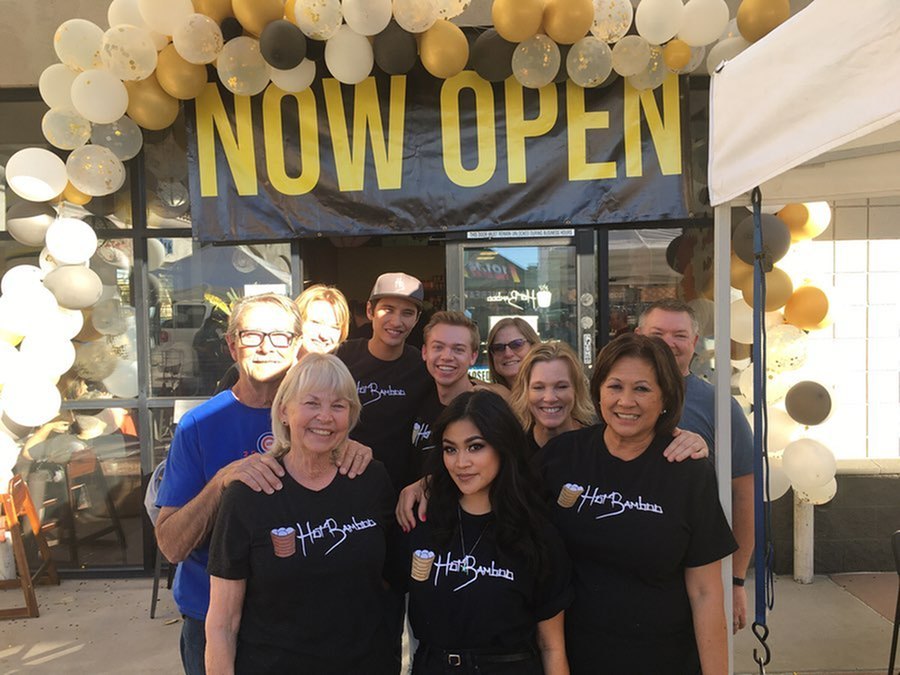 The Menu
As we mentioned, Hot Bamboo's menu covers all the bases when it comes to comfort foods, cute character steamed buns, rice bowls and even tasty beverages like boba and Thai teas. So whether you are a Thai-food enthusiast or have never even heard of pad Thai, you are sure to find something that piques your interest on the Hot Bamboo menu. And I know we've mentioned the cute steamed buns, but these buns are more than just cute. They have become a huge part of who this restaurant is! With everything from pink pig face buns, to baby Yoda buns and hello kitty, the creativity and passion of the chefs are apparent in every menu item they offer. Whether the bun is full of pork, teriyaki, chorizo, or even the vegan alternative, you will be looking forward to your next visit to Hot Bamboo to get another.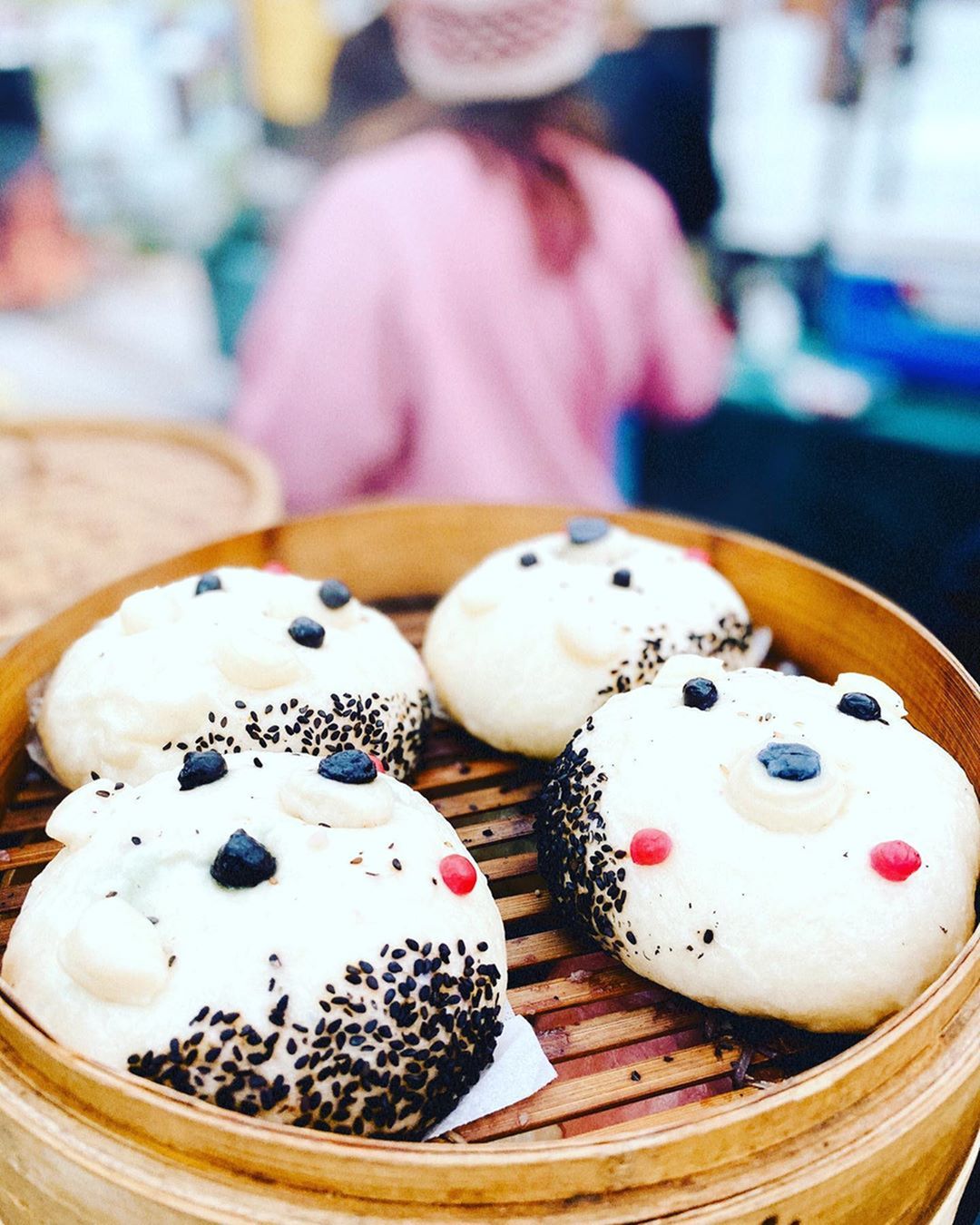 The Atmosphere
Hot Bamboo stayed true to their roots when it came to the atmosphere of their new, stable location, with counter service style and a quick-service approach. But as we mentioned before, don't let this fool you because although the food may come fast as you might expect from the Hot Bamboo food stands, the flavor and recipes have been years in the making. Quickly becoming a recognizable staple of the restaurant is the mural wall, painted black with two orange and white koi fish and lotus flowers. Foodies from all over Arizona have already taken a liking to this wall, as it makes a perfect backdrop for photos of your steamed character buns or bubble tea.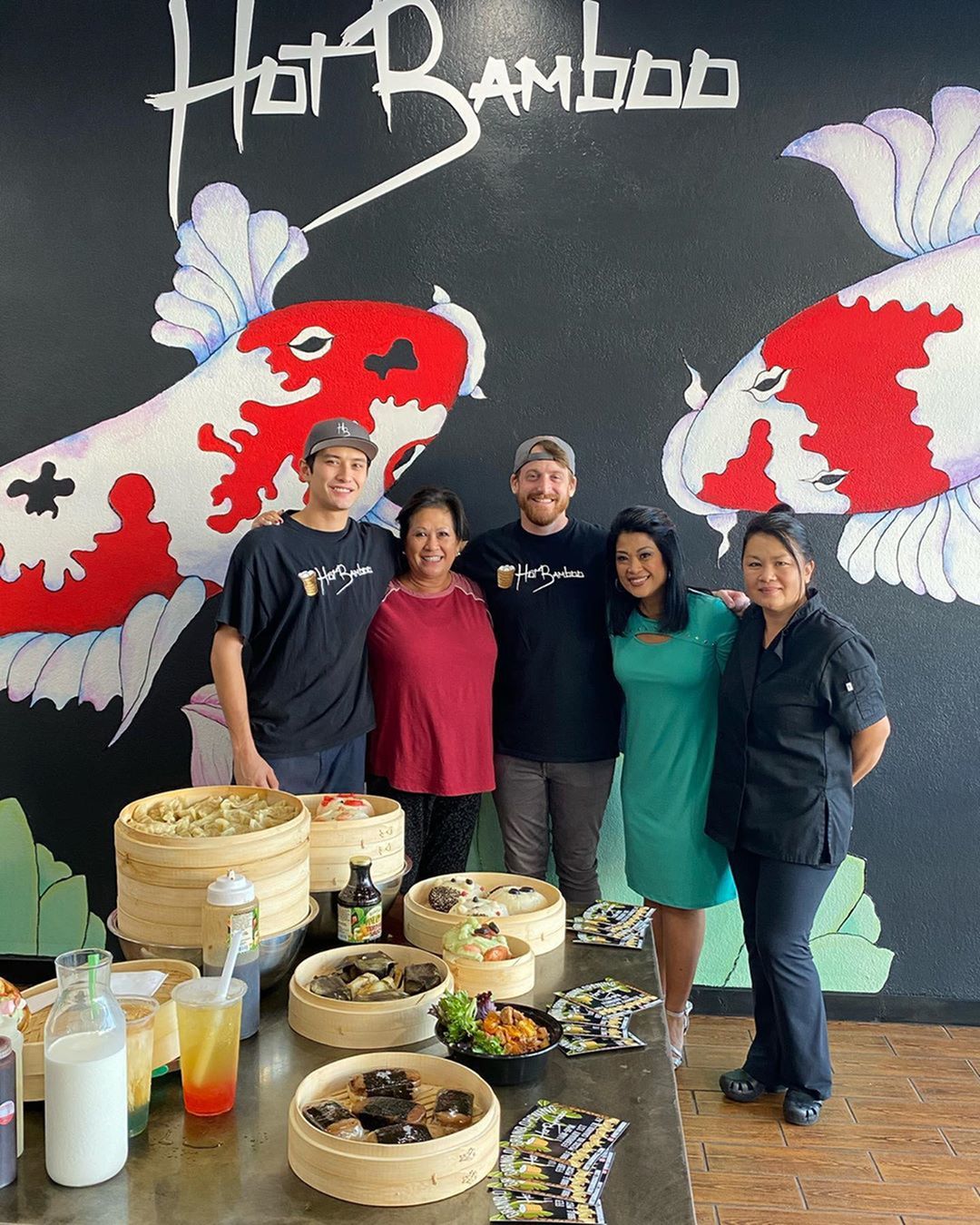 (Photo by @HotBamboo)
While we could go on for pages about Hot Bamboo's new location and blossoming popularity, you may as well go ahead and see it for yourself! Let us know about your experience on Facebook or Instagram, and while you're at it keep following the Acero Cooley Station blog here for more Gilbert area favorites.