Blog Home
Fresh Pressed Juice Bars in Gilbert
There's nothing quite as refreshing as a cold, fresh-pressed juice on a hot Arizona day. Not only does it taste delicious, but fresh juice has plenty of health benefits too! Depending on what you order, enjoying just one cup is like taking all of your vitamins, minerals, sweet greens and enzymes in a few delicious sips! All of the nutrition from your favorite fruits and vegetables, blended together to make a tasty treat, goes right into your bloodstream to make you feel rejuvenated from the inside out! Fresh juice is an easy and delicious way to add a healthy dose of nutrition to any diet. Here are our favorite juice bars in the Gilbert area for you to consider the next time you're looking for that healthy boost!
Clean Juice | 2224 E Williams Field Rd #106, Gilbert, AZ 85295
Maybe you've heard of all the benefits of juicing, and thought to yourself "Well, I'll just buy a juicer and lots of fruits and vegetables!" While that's not a terrible idea, when you live as close to Clean Juice as you do here at Acero Cooley Station, you may as well just let them do the hard work for you. With a menu that boasts eight different juice blends fused with all organic ingredients, every order tastes as fresh as it can possibly get. Cleverly named, their juices hold just as much purpose as they do flavor! You can choose from "the wake up one" for an added boost in the morning, "the protection one" for added immunity during cold/flu season or even "the daily" for when you just want your daily dose of fruits and veggies.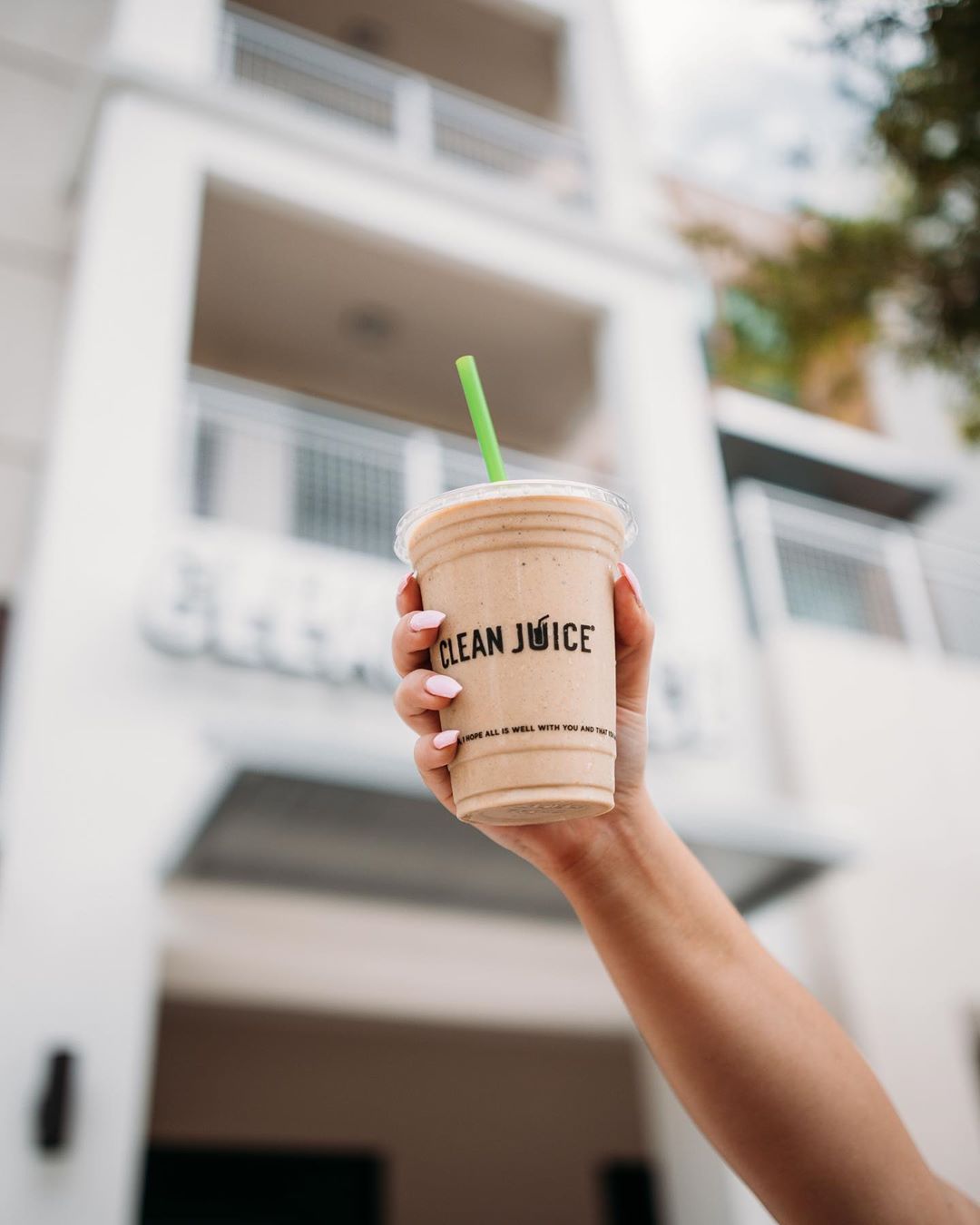 Delicieux Coffee & Juice Bar | 3131 S Market St #104, Gilbert, AZ 85295
Offering everything from fresh juice to gourmet teas, acai bowls, seasonal shakes and of course, coffee, Delicieux Coffee and Juice Bar is your one-stop-shop for nutritious (and delicious!) treats. And the fresh, made to order juices like the "Kale Explosion" or the "Belly Dancer" will have you re-thinking what a typical juice might include. For example, the ingredients in the Belly Dancer has everything from aloe vera and pineapple, to parsley and lemon. A menu full of unique ingredients that perfectly complement each other and have added nutritional benefits is like hitting the grand slam of juices, and that's what you'll find at the Delicieux Juice Bar.
GrabbaGreen | 75 E Rivulon Blvd, Gilbert, AZ 85295
Another Gilbert favorite, Grabba Green, has an impressive menu with lots of variety! Perfect for those mornings where you need more than just a fresh-pressed juice, Grabba Green has things like breakfast bowls and wraps too! But just because they offer a lot doesn't mean that what they offer is of any lesser quality. When you're looking for an ice-cold juice that tastes like summer, give the "gingerly" a try! Made with ginger, pear, watermelon, and lime, it's one of those juices that will not only quench your thirst but also have you wanting more once you've finished it! Or maybe for those Mondays where you need a little morning detox, you might want to give the "cleanse" a taste!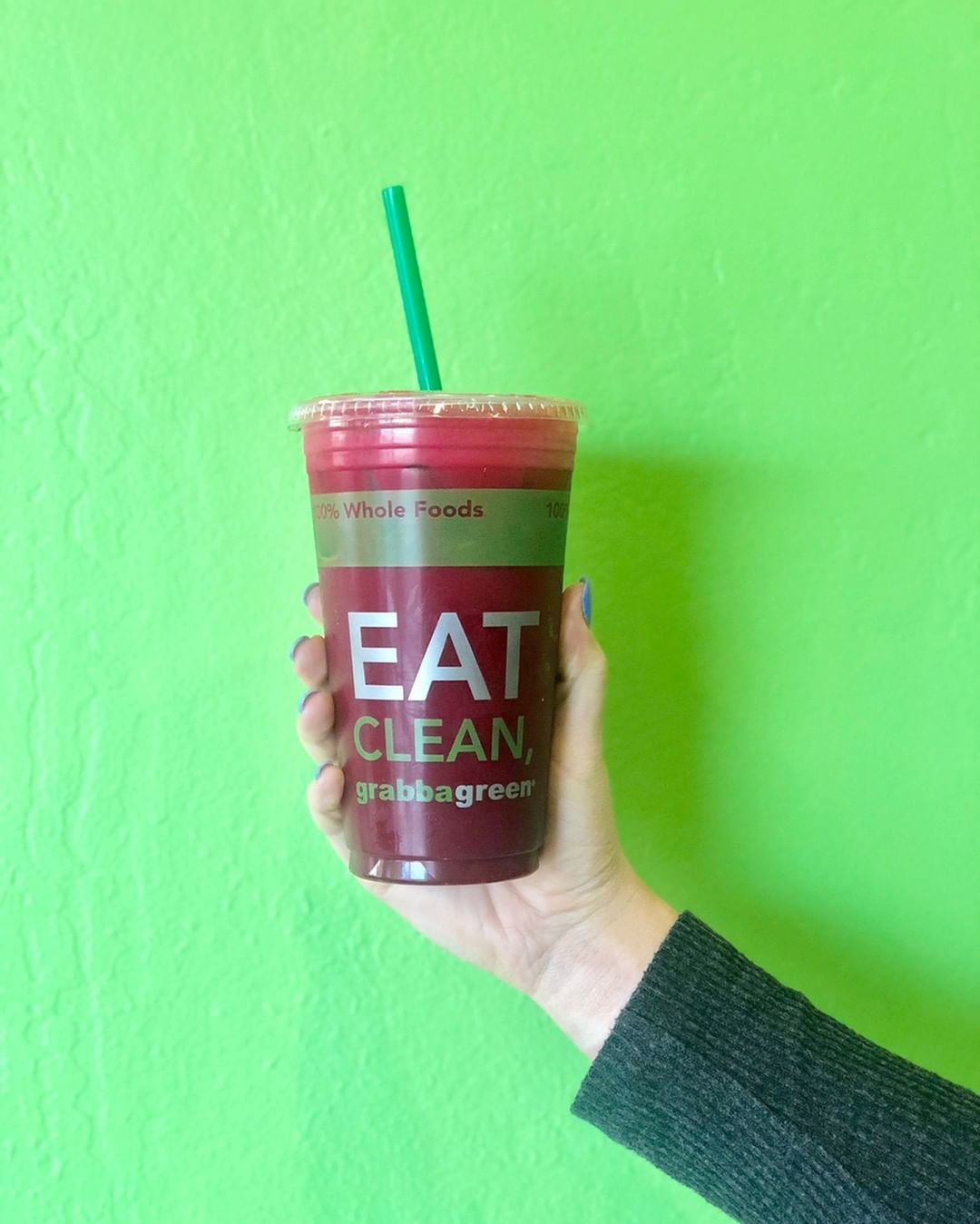 Here in Gilbert Arizona, we are lucky to have a good amount of healthy juice bars to choose from. These are a few of our favorites, but we might have missed yours! Maybe you're a fan of Nekter Juice Bar or Tropical Smoothie Cafe, so go ahead and share your go-to Gilbert area juice bars with us on Facebook and Instagram! And keep following the blog here for more community favorites that you won't want to miss out on.