Blog Home
Fireworks, Food Trucks and the Fourth of July in Gilbert
This Saturday, July 4th, celebrates both the independence of our nation and Gilbert, Arizona's 100th birthday! Our community has without a doubt experienced massive change in the recent months, but if one thing remains it is our good spirits and sense of togetherness. This weekend the city of Gilbert is hosting it's Centennial Fourth of July Celebration at Crossroads Park, where attendees can enjoy a beautiful firework show, food trucks and a social distancing-friendly good time. Here's what the weekend will look like.
Red, White and Blue Illuminates Gilbert Water Tower
On Friday, July 3rd the Gilbert Water Tower will be illuminated with red white and blue lights in honor of America's Independence Day. If you're new to the area, you might not have seen this before! It's a beautiful sight to say the least, and it's fairly common to see the tower light up in the observance of various holidays or in celebration of events, local happenings, etc. The Gilbert Water Tower is a staple in our home town, so remember to take a look at it this Fourth of July to see it glowing in red, white, and blue.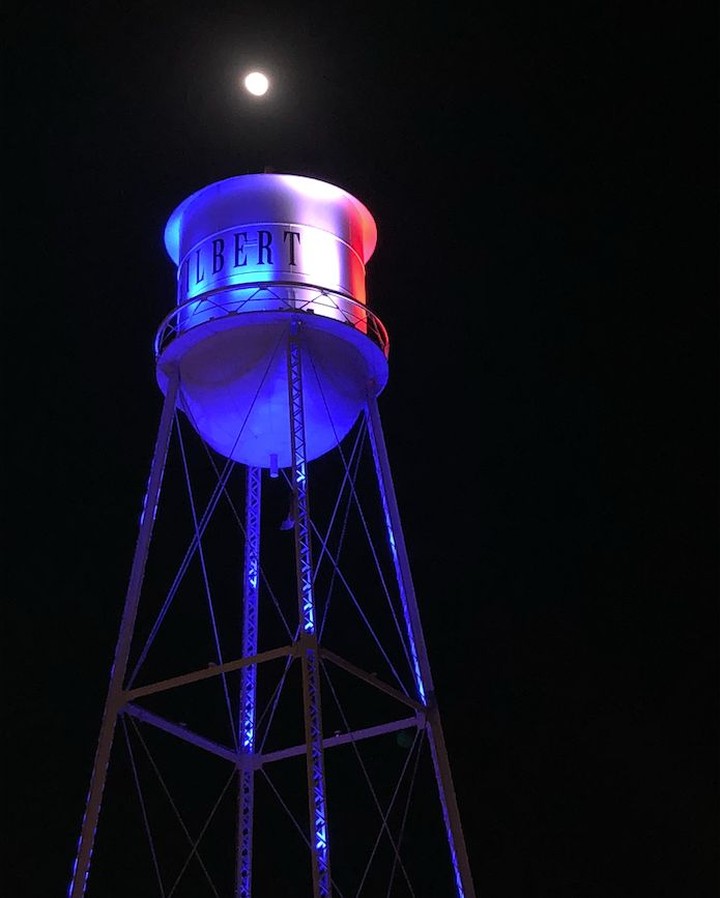 (Photo by @GilbertYourTown)

Drive-In Firework Show
It wouldn't be the Fourth of July without a Gilbert firework show! This year, given COVID-19 and the heightened awareness of social distancing practices, this annual event will be held in a drive-in fashion. Locals are invited to Crossroads Park (2155 E Knox Road, Gilbert, AZ 85296) where the parking lot will open at 6:30 p.m. for attendees to find a spot and get comfortable. Parking spots are first-come, first-serve, and cars will be directed to park at a safe distance from neighboring vehicles. While watching the show you can be in your car, on your car, in the back of a truck bed or wherever you can see, while remaining within 5 feet of your own vehicle. You can find more information on the City of Gilbert event page, here.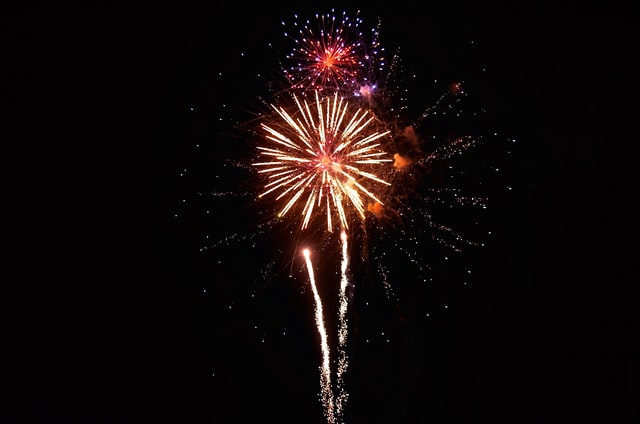 Bring A Snack or Visit the Food Trucks
As mentioned before, there will be food trucks on-site! However, if you wanted to bring your favorite Fourth of July pasta salad, or a rack of ribs you made in your Acero Cooley Station kitchen, you are invited to do that as well. It wouldn't be the 4th without some of your favorite BBQ food, so pack dinner and snacks for your evening at the park. The fireworks are scheduled to start at 8:30 p.m., so anticipate being out for most of the evening!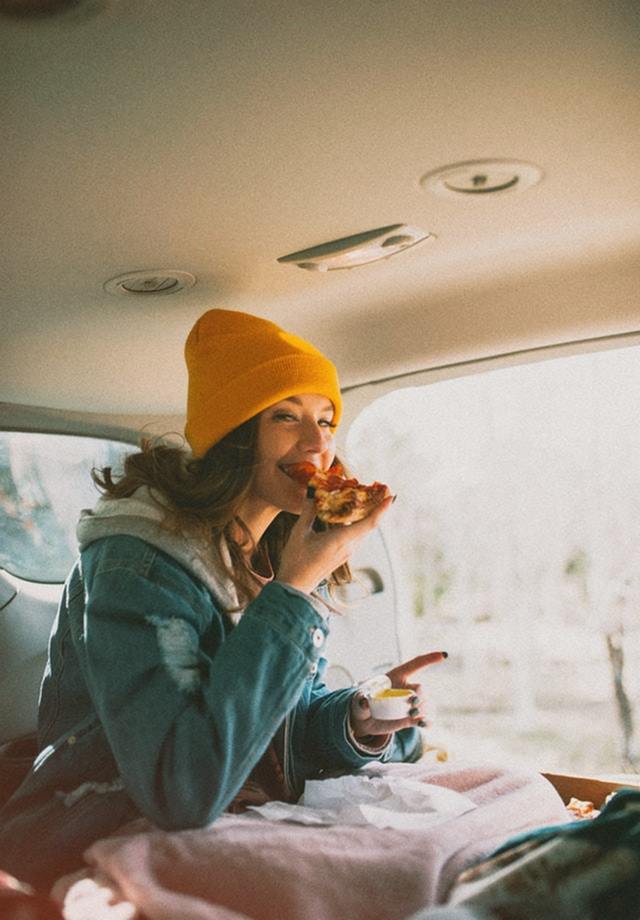 Now you have something to look forward to this Fourth of July weekend! The 100th birthday of our magnificent city of Gilbert, and a drive-in celebration of our nation's independence. Share this post with neighbors and friends on Facebook or Instagram to let them know what's going on this weekend, and stay tuned for more like this on the Acero Cooley Station blog.