Blog Home
Find Your New Favorite Read at These Gilbert Area Bookstores
You may be familiar with the old saying, "A reader lives a thousand lives before he dies…and the man who never reads only lives one." In today's day and age, it may seem like we are reading all day long- emails, text messages, Facebook statuses, etc… but when was the last time you got lost in a good book? There can be plenty of reasons as to why you haven't been able to do much leisure reading lately, and we totally understand. But we're here to remind you of the joy that can come from a good book! And to do that, we've compiled a list of the best bookstores in the Gilbert area, where you are sure to find a new favorite read.
Barnes and Noble in San Tan Village | 2150 E Williams Field Rd #105, Gilbert, AZ 85295
We figured we would start by highlighting that Barnes and Noble, one of the largest and most well-known bookstores nationwide (selling more than 150 million books per year) is less than 10 minutes from Acero Cooley Station! And B&N has an inventory that stretches far beyond hard and paperback books; offering everything from games and toys to vinyl records, NOOK books, art supplies, planners and much more. It's also worth noting that the San Tan Village Barnes and Noble has a cafe, too! So you can pick up a new book, grab a warm cup of coffee and start reading, all in the same place.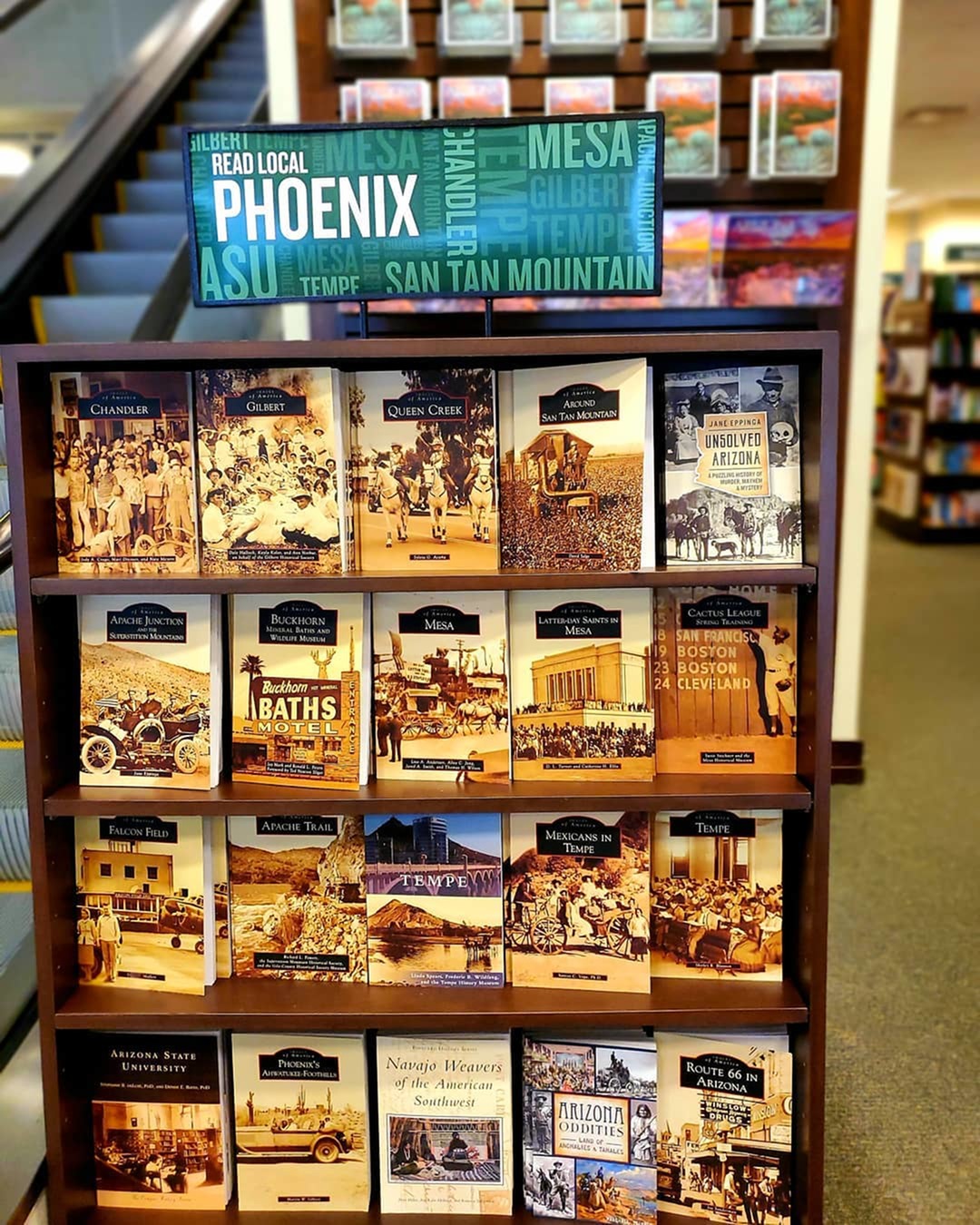 (Photo by @Bnsantan)

Half Price Books | 6339 E Southern Ave, Mesa, AZ 85206
Do you know what's better than a store full of books? A store that's full of half priced books! Half Priced Books in Mesa proudly declares that they offer 4,886 yards of books, movies and music on their bookshelves. How they measure that, we'll never know, but it's still impressive! As one of the largest family-owned retailers for new and used books in America, HPB claims to not only sell "everything ever printed or recorded" but they buy it too! Committed to the community, Half Price Books recycles and donates millions of overstock books to local organizations and nonprofits every year. Maybe when asked "what's better than a store full of books?" we should have said a store that has tons of titles, buys books, donates to local nonprofits, and hosts events throughout the month! Because those are just a few reasons Half Price Books is such a treasure in the Gilbert area.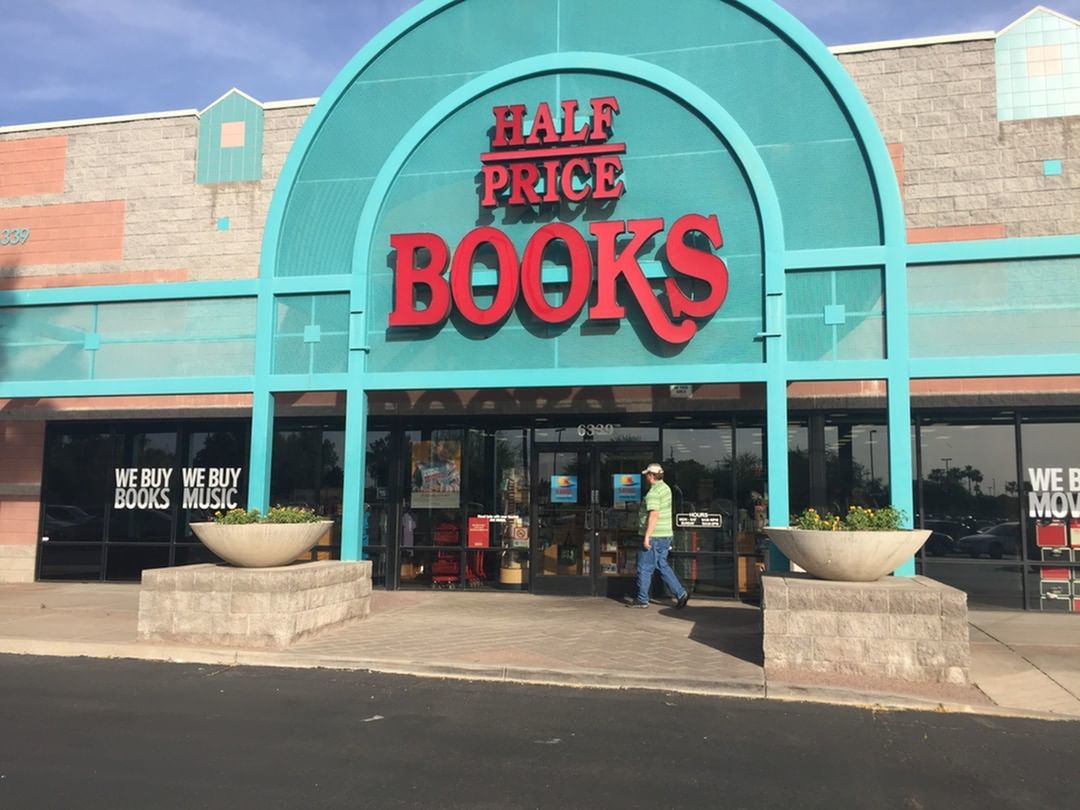 (Photo by @HalfPriceBooks)
Bookmans Entertainment Exchange | 1056 S Country Club Dr, Mesa, AZ 85210
Bookmans Entertainment Exchange is as unique as it gets. With six Arizona locations and a story that dates back 40 years, Bookmans defines itself as a media store rather than strictly a bookstore (have no fear, they still have plenty of books). Known as a hub for "entertainment exchange" whether that be books, CDs, magazines, movies, or really any other media form you can think of, the shelves of Bookmans are stocked by traded products from book and media lovers just like yourself! As for the entertainment side, Bookmans also hosts events that vary by location! So if you're looking for an experience that's worthy of its own paperback, be sure to stop by Bookmans Entertainment Exchange.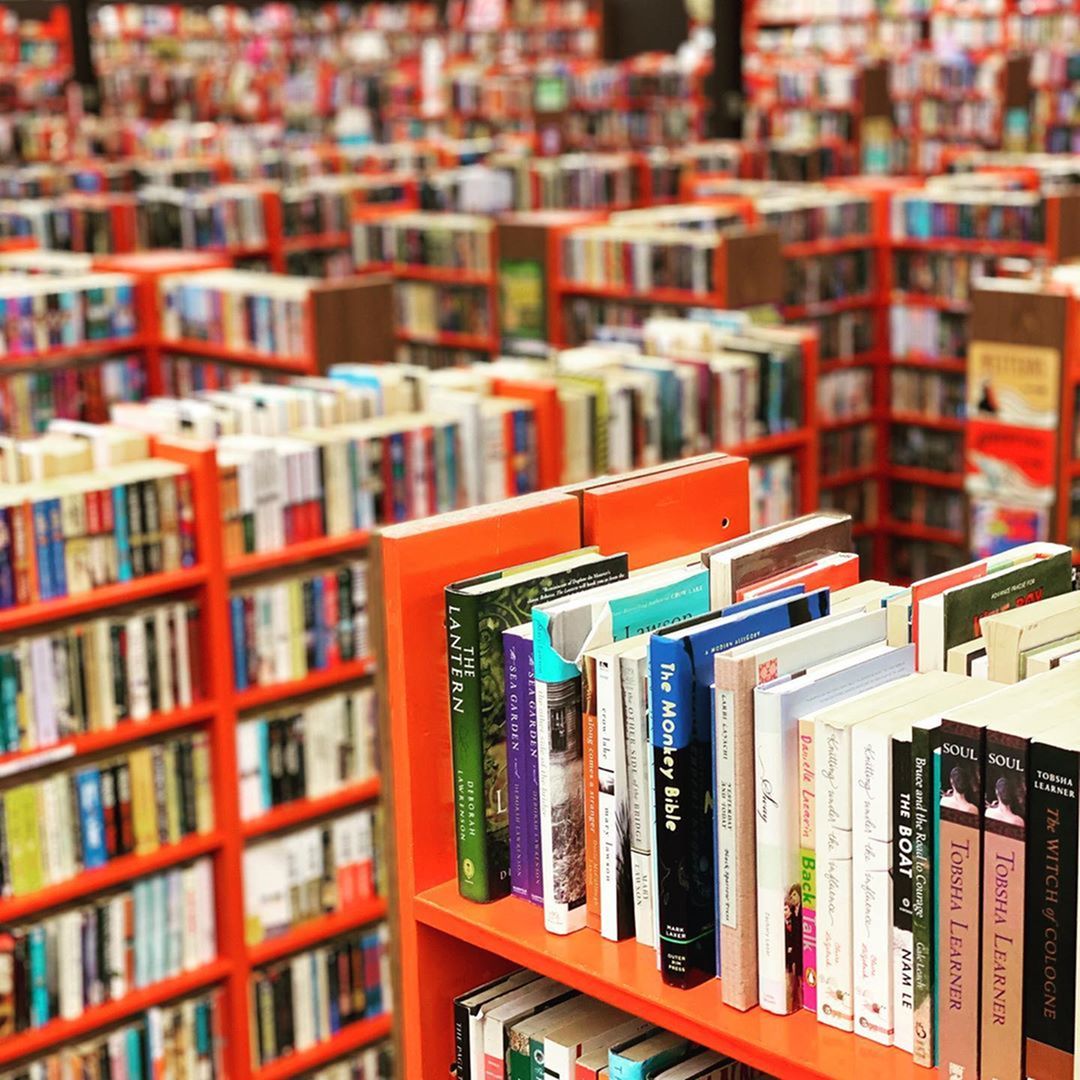 (Photo by @BookmansMesa)
The next time you're ready to get lost in the wonder of a good book, remember these local bookstores in the Gilbert area that are ready to help you along that journey! And when you find the one, be sure to share it with us on
Facebook
and
Instagram
! And don't forget to keep following the blog
here
, because we'd like to think that we offer a pretty fun read too!