Blog Home
Family Ties Make These Pizzerias the Best in Gilbert
These days, pizza is much more than a birthday party snack or a late-night delivery order. Pizzas have come a long way; gluten-free crusts are now an option, alfredo sauce pizzas, vegetarian pizzas, pineapple on pizza, you name it! We love that pizza is now less frowned upon in the foodie culture, and that's why we wanted to highlight our favorite pizza places in Gilbert.
Grimaldi's Pizzeria | 2168 E Williams Field Rd Ste 102, Gilbert, AZ 85295
Warm cheese melts on top of a golden crust, layered with sauce and perfect rounds of pepperoni as the coal-fired, brick oven at Grimaldi's Pizzeria bakes a delicious pizza for you and your friends. This family pizzeria has been around for decades and infamously uses coal-fired brick ovens and fresh ingredients to make some of the best-tasting pizza in the Gilbert area. And let's not forget their hand-tossed pizza dough, made in-house daily, that has helped the family business to be one of the most award-winning pizzerias in the nation! Not only are the slices next level, but the open kitchen makes for an entertaining dining experience reflective of the modern age that pizza is in. Check it out, and thank us later.
(Photo by @Grimaldispizzeria)


NYPD Pizza | 2743 S Market St #101, Gilbert, AZ 85296
Nope, not the New York Police Department Pizza, the next on our list of favorite Gilbert pizza places is the New York Pizza Department! And you guessed it, they've got the best New York-style pizza on this side of the valley. Voted Phoenix New Times Readers Choice "Best Slice" 4 years in a row, you can taste the authentic New York flavor in every bite. Vine-ripened tomato sauce, family recipes, made-from-scratch dough, and whole milk mozzarella are just a few reasons the NYPD Pizza has been voted best slice years in a row! With East Coast roots and a passion for pizza, this family-owned and operated pizzeria embodies the true taste of New York pizza. Did we mention they have happy hour all week long and daily specials? Yeah, that's another reason they are one of our favorites.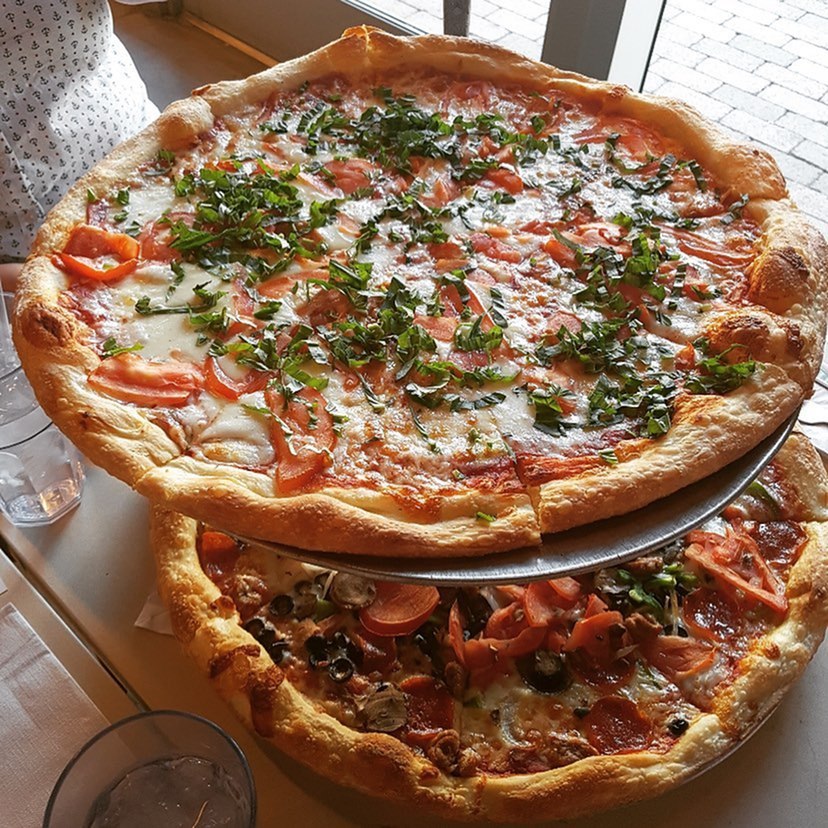 (Photo by @Nypd_Pizza)
Barro's Pizza | 1431 E Williams Field Rd, Gilbert, AZ 85295
Okay, so maybe we have a thing for family recipes and traditions when it comes to our preference in pizza places. But can you blame us? The Barro's Pizza family recipe dates back to the early 1960s when Angelina Barro moved to Chicago, and her sons opened the first Barro family restaurant. This, of course, was after they learned of their mother's secret pizza recipes. After opening locations in Chicago and Southern California, the Barro family moved to Arizona, bringing their delicious Italian pizza recipes with them (mind you, Angelina Barro was born in Sarconi, Italy). Now you know a little about this pizzeria's history, so go taste it for yourself and see what we mean!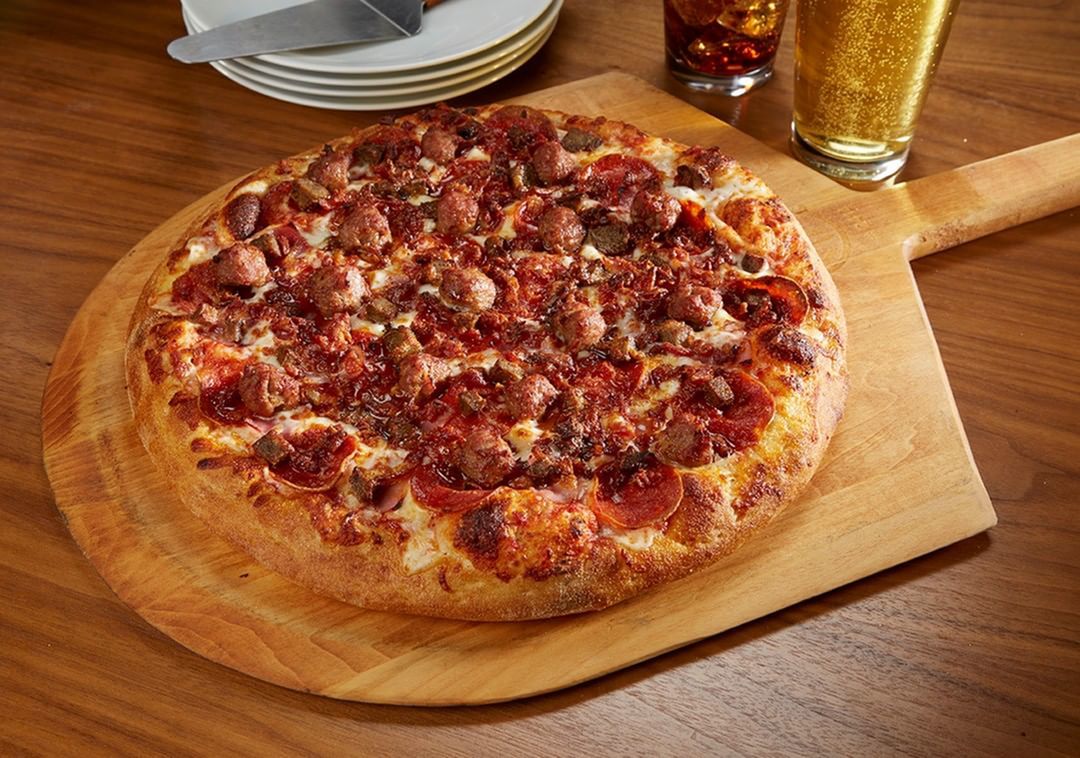 (Photo by @Barrospizza)
Family recipes, coal-fired ovens and hand-tossed, made from scratch dough… these are just a few of the many reasons the pizzerias listed above are our favorites in Gilbert. So whether you love thin crust, deep dish or anything in between, give these local spots a try and let us know if you loved them as much as we do on Facebook and Instagram! And keep following the Acero Cooley Station blog here for more local Gilbert favorites.