Blog Home
Celebrate National Ice Cream Day at these Gilbert Ice Cream Shops
Have you been looking for any excuse you could find to indulge in a sweet ice cream cone lately? Well lone and behold, here is your excuse. Not only is it National Ice Cream Day this Sunday, July 19th, but the entire month of July is ice cream month! It's time to #TreatYoSelf.
212 Ice Cream Studio
The 212 Ice Cream Studio makes the top of our list for a couple of reasons. 1.) It's less than 5 minutes from Acero Cooley Station, and 2.) They offer some of the most unique, delicious and totally photo-worthy ice cream cones we've ever seen! 212 Ice Cream Studio is locally owned, so while you're supporting your sweet tooth you're also supporting the small businesses of Gilbert. And if that wasn't enough you make you say "Scoop yeah!" then get this, the studio offers both sugar-free and vegan ice cream! Feel good about your National Ice Cream Day indulgence when you stop by the 212 Ice Cream Studio.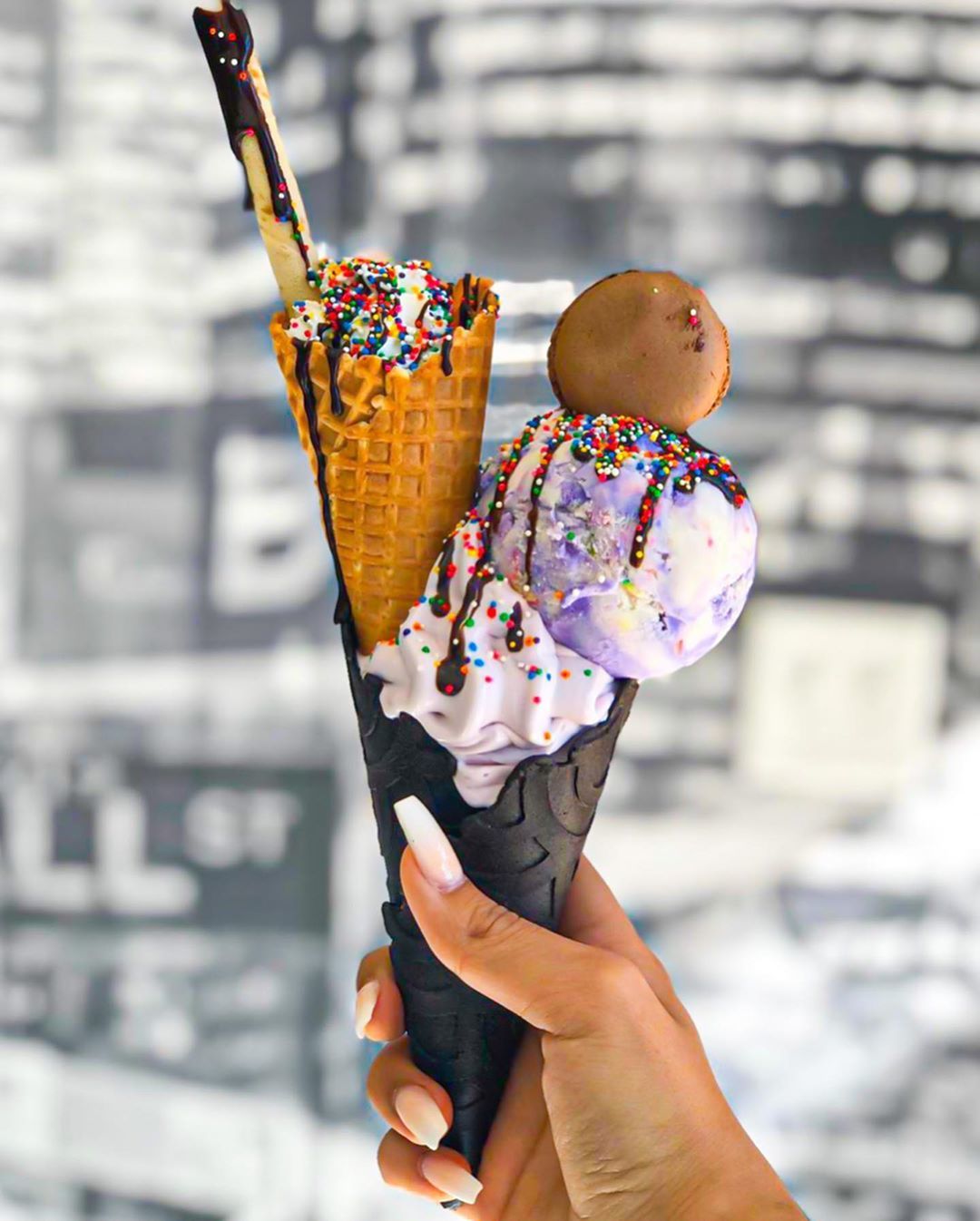 (Photo by @Peanuttandjelly)


Rockwell Ice Cream Co.
With weekly specials and made from scratch ingredients, there's no doubt about it we'll be visiting Rockwell Ice Cream Co. in celebration of ice cream month. I mean really, is there anything better than an old fashioned ice cream cone? (The answer is no, there's not). Rockwell Ice Cream Co. was inspired by the nostalgic "old-time" ice cream shops and a love for ice cream, bringing a taste of history and passion here to Gilbert. You can find your favorite classic ice cream flavors, such as rocky road and vanilla, along with a few more unique flavors like honeycomb or "the G.O.A.T." (which has goat cheese base with blackberry, lemon jam swirls, and honey rosemary roasted almonds).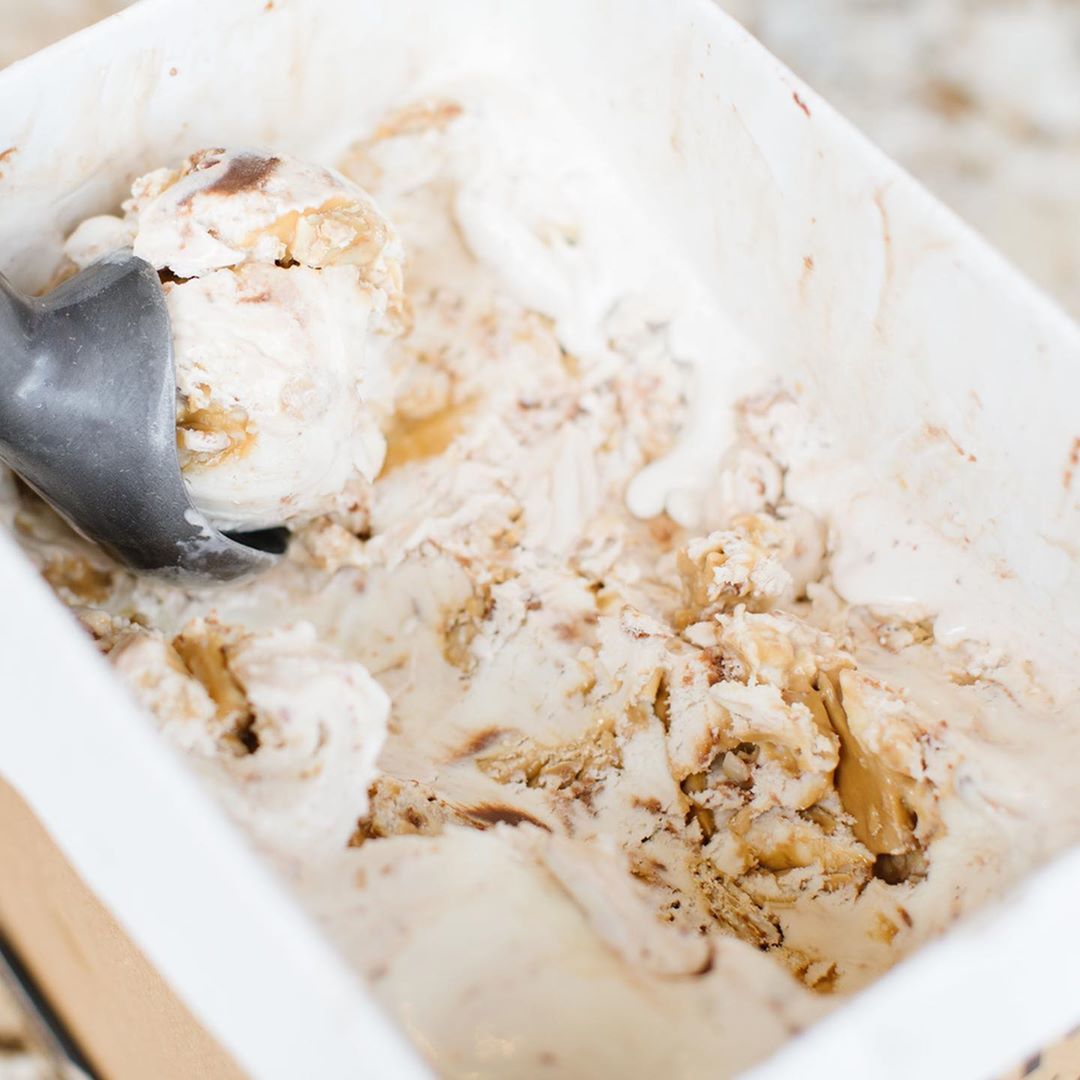 (Photo by @Rockwellicecream)

The Baked Bear
Imagine your favorite homemade cookie, sandwiched with your favorite ice cream in the middle, then topped with drizzled chocolate, sprinkles, and anything else you could imagine. That's what The Baked Bear is all about! Premium ice cream sandwiches that bring your most favorite creations to life. The process is quite simple, first, you choose your cookie (whether that be snickerdoodle, brownie, cake batter, you name it), then the ice cream filling, add your favorite toppings, and if you'd like, you can even have the cookie warmed up a bit. Our mouths are watering, how about yours? If you're looking for something unique and out of the norm this National Ice Cream Day, do your sweet tooth a favor and visit The Baked Bear in the SanTan Village! Oh, and did we mention they ship right to your door? Yep. You don't even have to leave your Acero Cooley Station apartment to enjoy this special treat!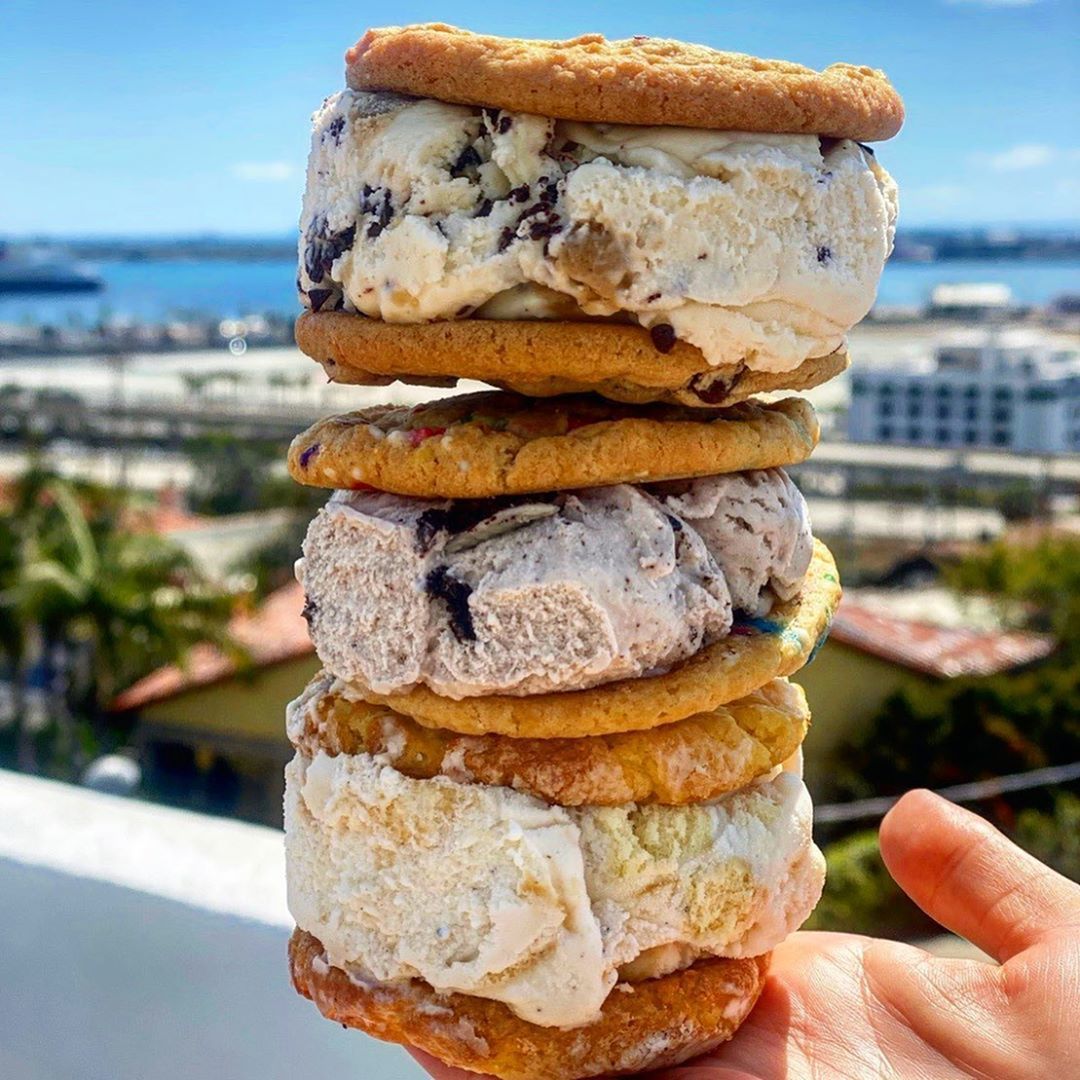 (Photo by @Thebakedbear)
As we mentioned before, July is ice cream month, so if you're reading this and thinking you can't wait for National Ice Cream Day to indulge, you might as well go grab a scoop today! And when you do, share with us on Facebook or Instagram where you end up going. That's all for today, stay tuned for more on the Acero Cooley Blog here. See you next time!