Grab the basket and blanket, it's picnic season! What better way to get outdoors and breathe in that crisp Gilbert air than with lunch at a community park or nature area. With stay at home orders and such, we have found ourselves not only cooking more, but looking for more social distancing friendly ways to spend some time outside of the apartment. A picnic is a great way to do just that, and here are a few Gilbert community spots near Acero Cooley Station where you could bring your lunch and enjoy some time outdoors.
Gilbert Regional Park
We did mention that Gilbert has lots of amazing parks and recreation… right? First on the list is without a doubt the Gilbert Regional Park, a recent addition to the town of Gilbert! Phase 1A of construction was completed in September of 2019, unveiling an extremely impressive playground, a splash pad fountain park, a large picnic tables area, restroom facilities and an overwhelmingly beautiful park in Gilbert. Words don't really do this prime picnic location enough justice, so here's a virtual tour of the stunning park for you take a look and see for yourself! Phase 1B of the Gilbert Regional Park is expected to be open late this summer. Less than 10 minutes from your apartment, you'd be missing out if you didn't treat yourself to a picnic at this blossoming Gilbert community treasure.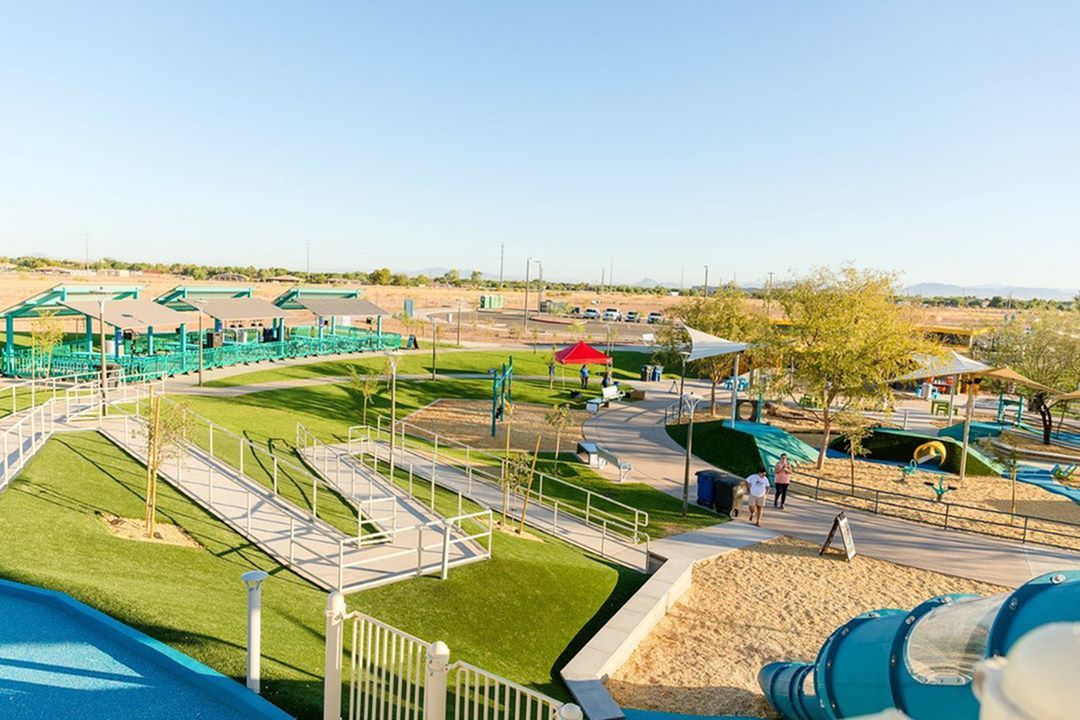 (Photo by @GilbertRegional)
Desert Sky Park
Acero Cooley Station is lucky to be surrounded by a handful of beautiful parks and recreation sites. So many so that it is hard to pick our favorites! But it's easy to say that the Desert Sky Park is more than worthy of making the list for great picnic spots in Gilbert. Located a mere 4-minute drive from Acero Cooley Station, the Desert Sky Park is a recent addition to the Gilbert community, boasting a serene lake, multi-use fields for outdoor activities, and even a playground. The Desert Sky Park is the perfect place for a morning stroll with your coffee, a walk with the dog and of course, a picnic. There are plenty of picnic tables, with covers providing shade from the hot Arizona sun, as well as lush greenery if you wanted to lay a blanket down and relax with some cheese and crackers. The Desert Sky Park was practically made for picnicking!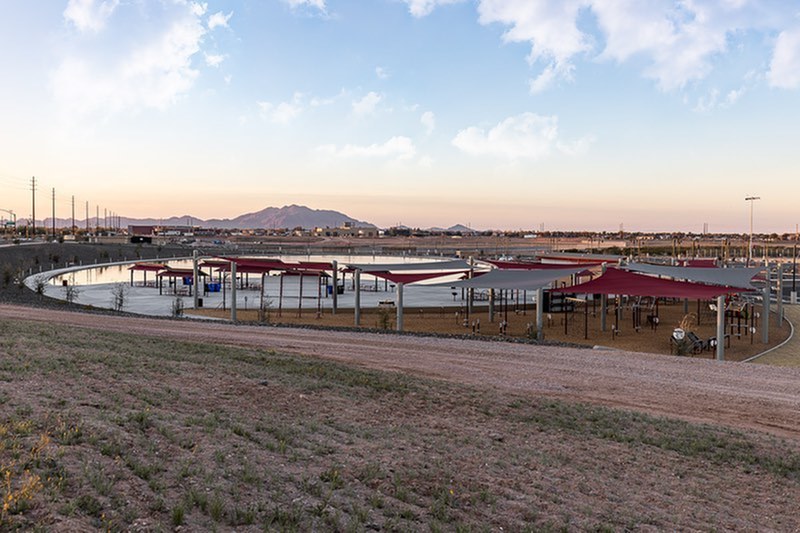 (Photo by @Drewjohnson_imagery)

Adventures at Boulders Park
Adventures at Boulder park might take a backseat to the glitz and glam of the Gilbert Regional Park and the Desert Sky park, but it is one of our favorite places to pack our picnic baskets for an outdoor lunch. This peaceful desert oasis is only about 5 minutes from Acero Cooley Station and has well-kept landscaping, lush green fields and a small play area with Arizona inspired boulders. Boulders Park is like a little hidden secret that makes for the perfect getaway picnic spot!

If you've been wanting to bring your lunch break or afternoon snack outdoors, consider these Gilbert community parks near your home at Acero Cooley Station! If you liked this blog, find more like it here, and get social with us on Facebook and Instagram. Take care, we'll see you here next time!