Blog Home
Best Donuts Near Gilbert for National Cream Filled Donut Day
National Cream Filled Donut Day is September 14th, and while we don't really need an excuse to sample some of Gilbert's finest pastries, it's always nice to have one. So in order to make the best possible use of the holiday, here's a list of some of the best donut shops and bakeries in the area.
Donut Worry Coffee & Smoothies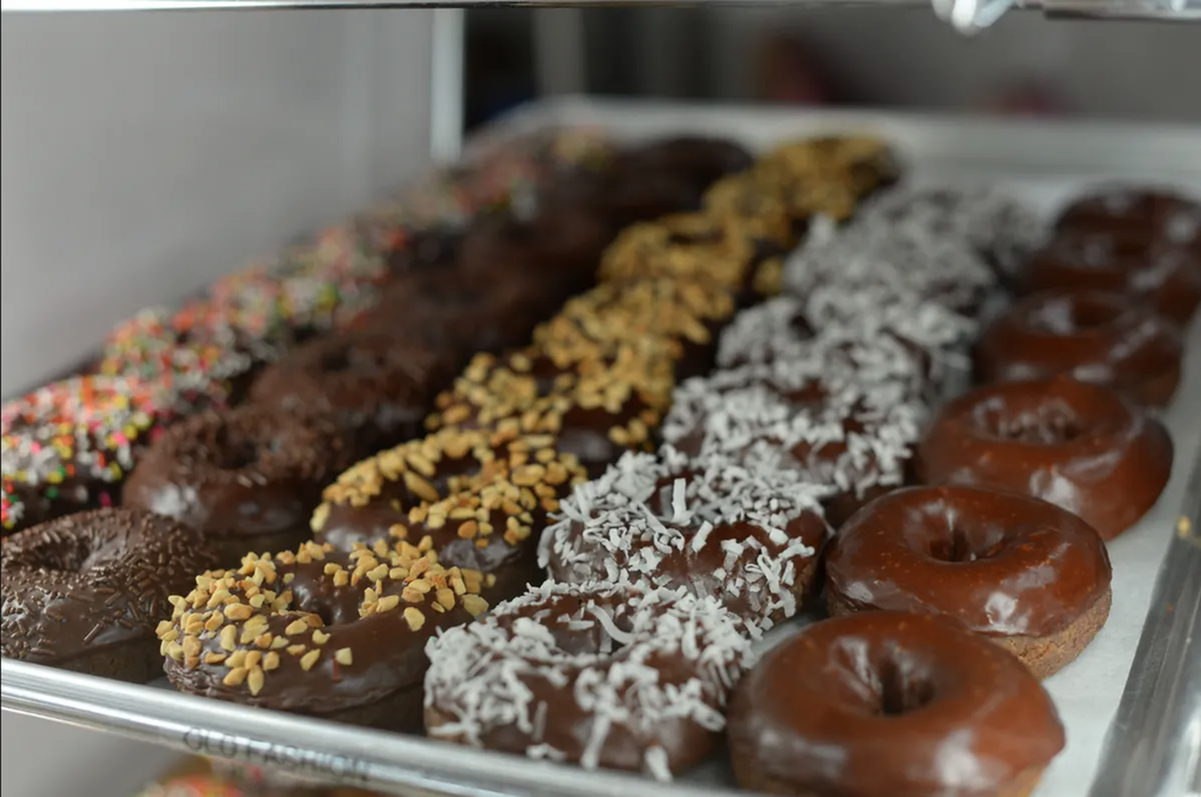 Only a thirteen minute drive from our community, this Arizona-local shop serves more than just dessert. They feature bagels, coffee, milk tea, sandwiches, and a truly stunning array of donuts in different flavors (and don't worry -- they have cream filled!) As a result you can not only satisfy your donut cravings, but get a whole breakfast as you do it. They're keeping their usual hours but doing take-out only, so you can pick out your favorites and eat them in the comfort of your own home. Or in your car, if you can't wait.
(Image from Donut Worry Coffee & Smoothies)
Donut Parlor has been providing delicious donuts since 2016, and actually also partners with a variety of Arizona charities to support good causes, so this is a treat that's both tasty and potentially helpful! They have a ton of different donut flavors, covered in sprinkles and icing, from Ferrero Rocher Nutella to Boston cream to cinnamon sugar crumble. Try them out, they won't disappoint! They're doing delivery and takeout right now, so you can get them brought right to your doorstep without even having to leave the apartment.
(Image from Donut Parlor)
This donut shop is also doing both takeout and delivery, so getting a selection of gorgeous pastries is super easy! 19th Donut Hole works with local suppliers to get the freshest ingredients possible, and they sell more than just donuts -- they have coffee and full, customizable cakes, too! Coffee and donuts are already a classic combination, but so is one of their chocolate chip roll specialty donuts and a buttermilk bar. Try them yourself, and tell us what you think!
(Image from 19th Donut Hole)
Happy National Cream Filled Donut Day! It may not technically be a real holiday, but we hope you celebrate with something delicious.