Blog Home
Artistic Take and Make Kit Fun in Gilbert
If you've been craving the addition of a little bit of creativity in your schedule, you're not alone. Plenty of us have wanted to find something fun and creative to break up the days, and maybe even give us the chance to develop a new skill! Luckily, Gilbert has some wonderful local art studios and workshops that offer things like recorded classes and take and make kits, which brings the fun of an art class to you at home. Here's some great options for your next artistic fix.
The Art House has a variety of recorded art classes with accompanying take-home kits, from watercolors to kids' painting classes to brush pen lettering. Some of these classes are geared towards the practical (for instance, how to cut and distress your own denim), while others are all artsy fun. Pick your class of choice and spend the night developing your artist's eye! You could even make it into a cool family event.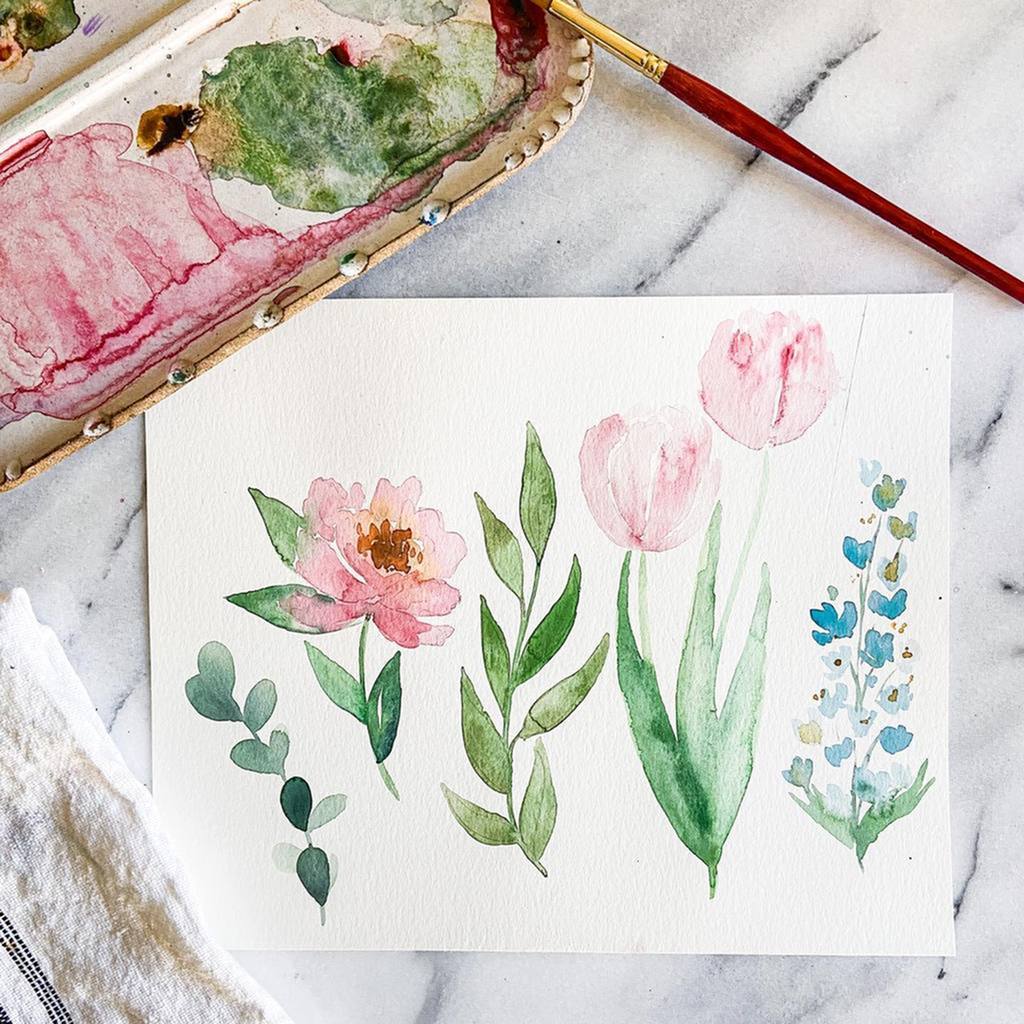 (Photo from The Art House)
The AR Workshop has a whole selection of DIY take and make kits, mostly focused on home decoration! These kits include detailed instructions and all the required materials to spruce up your wall or decorate for your favorite upcoming holiday. It's never too early to start getting ready for Halloween, is it? They even have specific project types within the different categories, so you can really customize according to your preferences and what you need. If your wall decor is looking a little sparse, this might be the perfect way to spend a couple of days and make something cool with your own hands!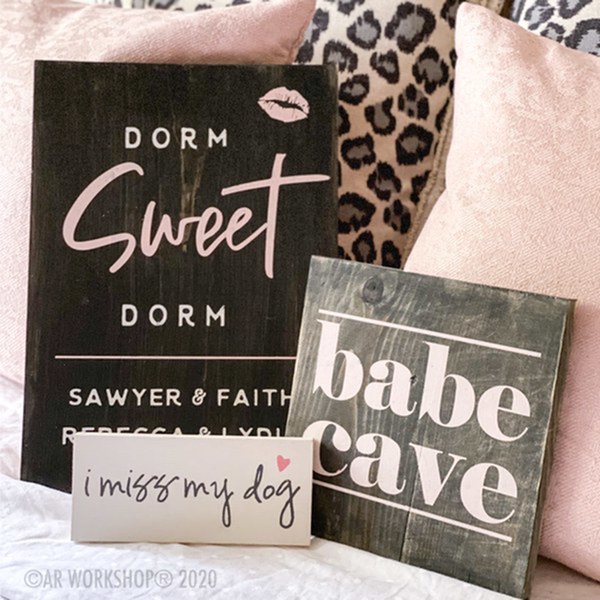 (Photo from The AR Workshop)
Studio 223 has a super fun lineup of diverse take-home crafts for you to peruse. They have their own spin on things you might find elsewhere, like decorations you can craft yourself for your room or yard, as well as more exotic options like soy candles, chunky blanket knitting, or cookie decorating! They also offer some really cute themed coloring books which could be a great gift for the kids in your life, including one that's Gilbert themed! We love celebrating our wonderful area, and this is a great way to do it.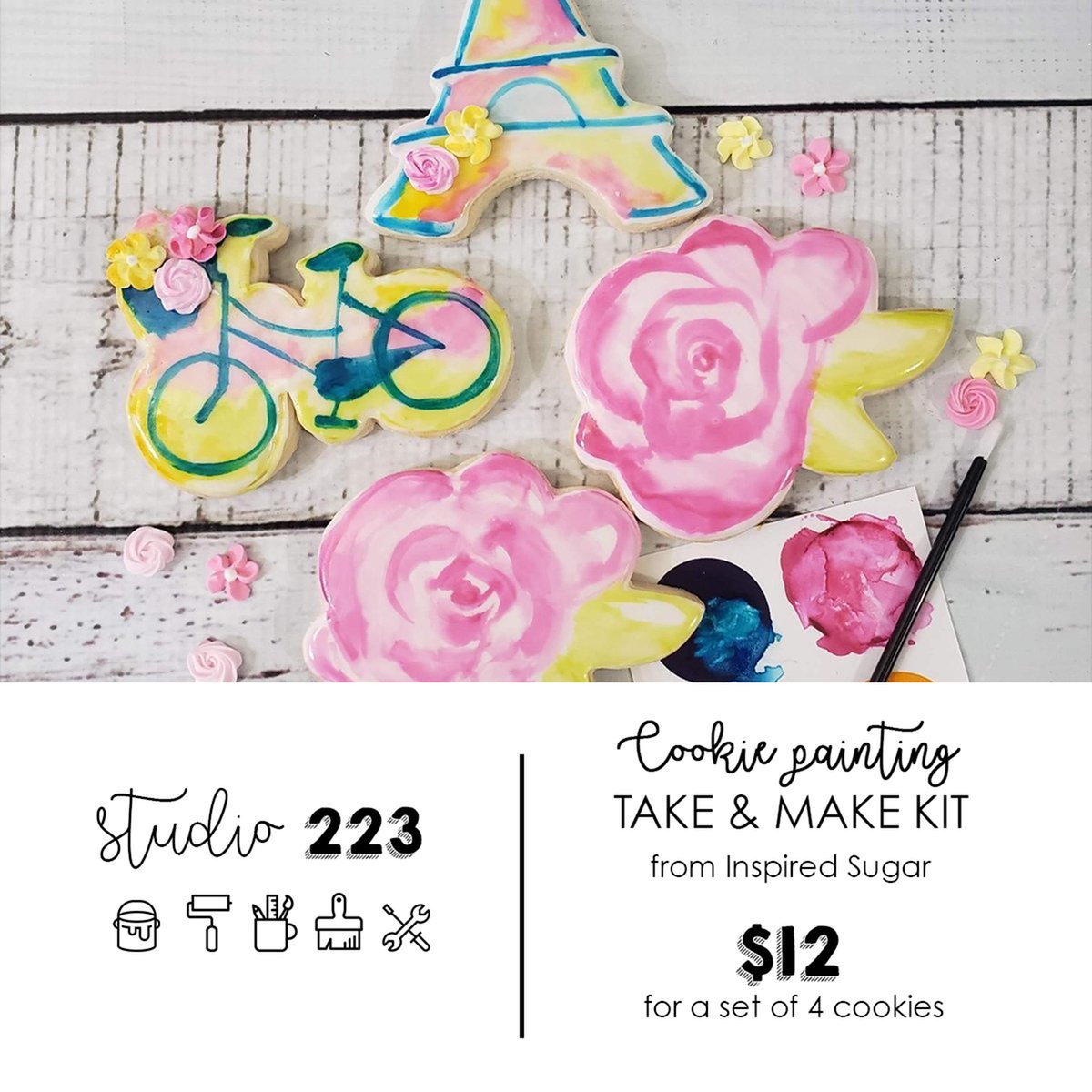 (Photo from Studio 223)
Of course, there are other ways to get into crafts at home, whether you want to start cake decorating or try your hand at collage. However, we think these are all fantastic possibilities, especially if you've wanted a little more creativity in your life and aren't sure where to start! These detailed kits can help you make something out of this world. Let us know in the comments if you or your families have been trying out any new artistic endeavors in this time, with a take and make kit or otherwise!