Blog Home
A Spin on The Classics: Best Gilbert Area Record Stores
Music feeds the soul, and that's why we can't ever get enough of it. In our cars, on our smartphones, while we workout, while shopping… it's everywhere! One song can take you back in time to a special place. One chorus can make an entire arena full of thousands of people sing along in harmony. We love music and even though times have changed and we can access our favorite songs on pretty much any device, there is something special about listening to a favorite track spin on the record. Whether you're a collector, a music junkie, or just someone who loves listening to good music from a record, here are some of our favorite record stores in the Gilbert area!
Grace Records | 2200 E Williams Field Rd #112, Gilbert, AZ 85296
Less than 10 minutes from your home at Acero Cooley Station, Grace Records is a music lover's dream come true. Not only do they offer a massive selection of vinyl, but they offer this selection at as low as $3! That's less than the price of one vanilla latte at Starbucks. Along with oldies and unique finds, Grace Record's also carries the harder to find records and new records too (because yes, new artists do still make records!). And if you're someone who loves the idea of spending hours in a record store and finding your favorite jams, but you lack an actual record player, have no fear, Grace Records has turntables and speakers to get your tunes on track.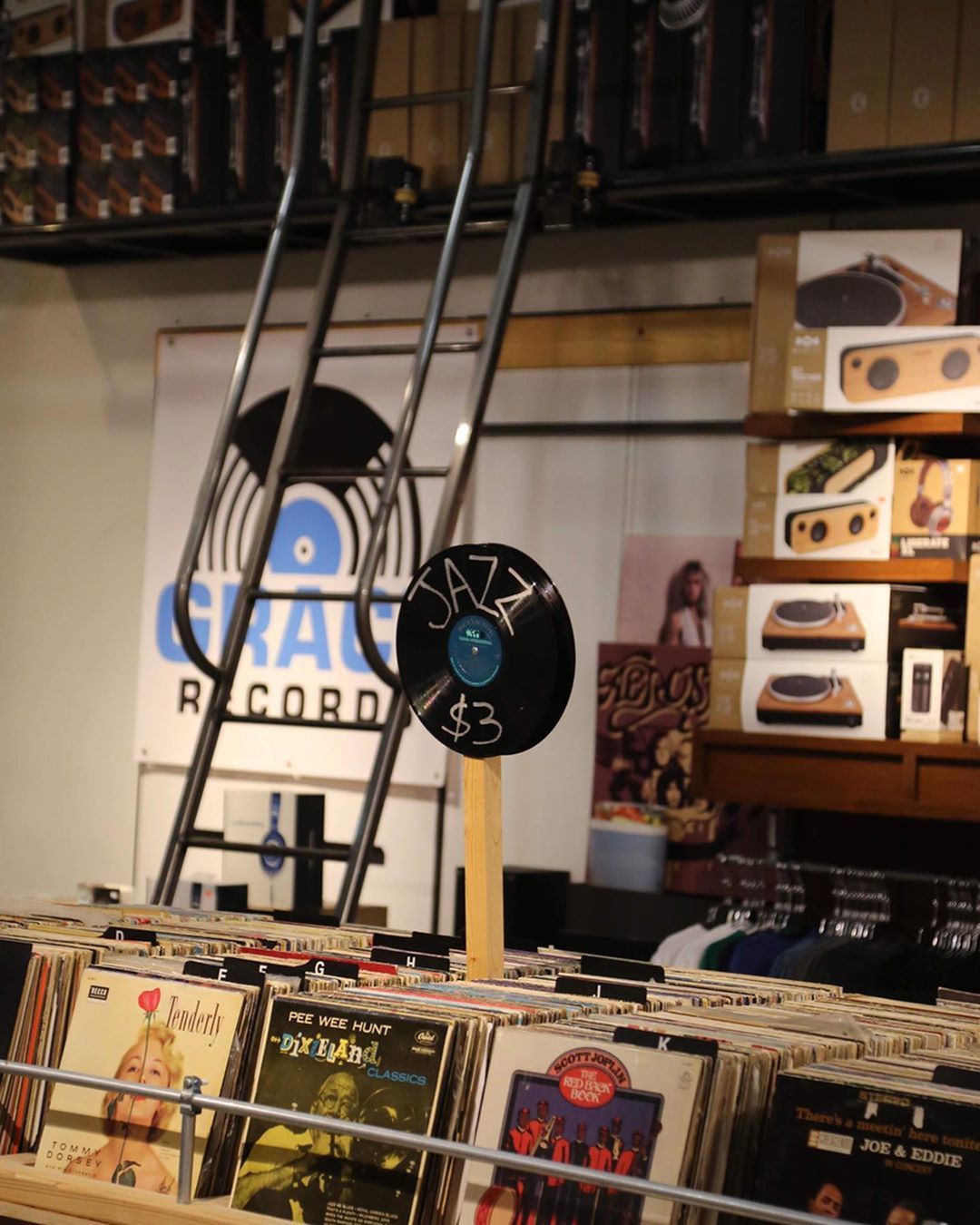 Zia Records | 1302 S Gilbert Rd, Mesa, AZ 85204
For how advanced we are as a society in our abilities to listen to music pretty much anywhere at any time, it is impressive to note how popular record stores still are. Zia Record Exchange has been around since the 1980s, yet continues to bring a fresh, modern perspective to the record loving community. Hosting events and contests, publishing yearly "staff picks" of favorite albums, throwing record release parties, and even offering record selections tailored to specific horoscopes (see image for "Capricorn Picks") are just a few ways that Zia Records stands out from the rest. And while you're there, you are bound to get lost in the selection they offer given that they carry much more than just albums. Zia Records also carries DVDs/Blu-Ray, books, and even fun little accessories. It's a reimagined record buying experience at Zia Records, and that's one of the many reasons we love it.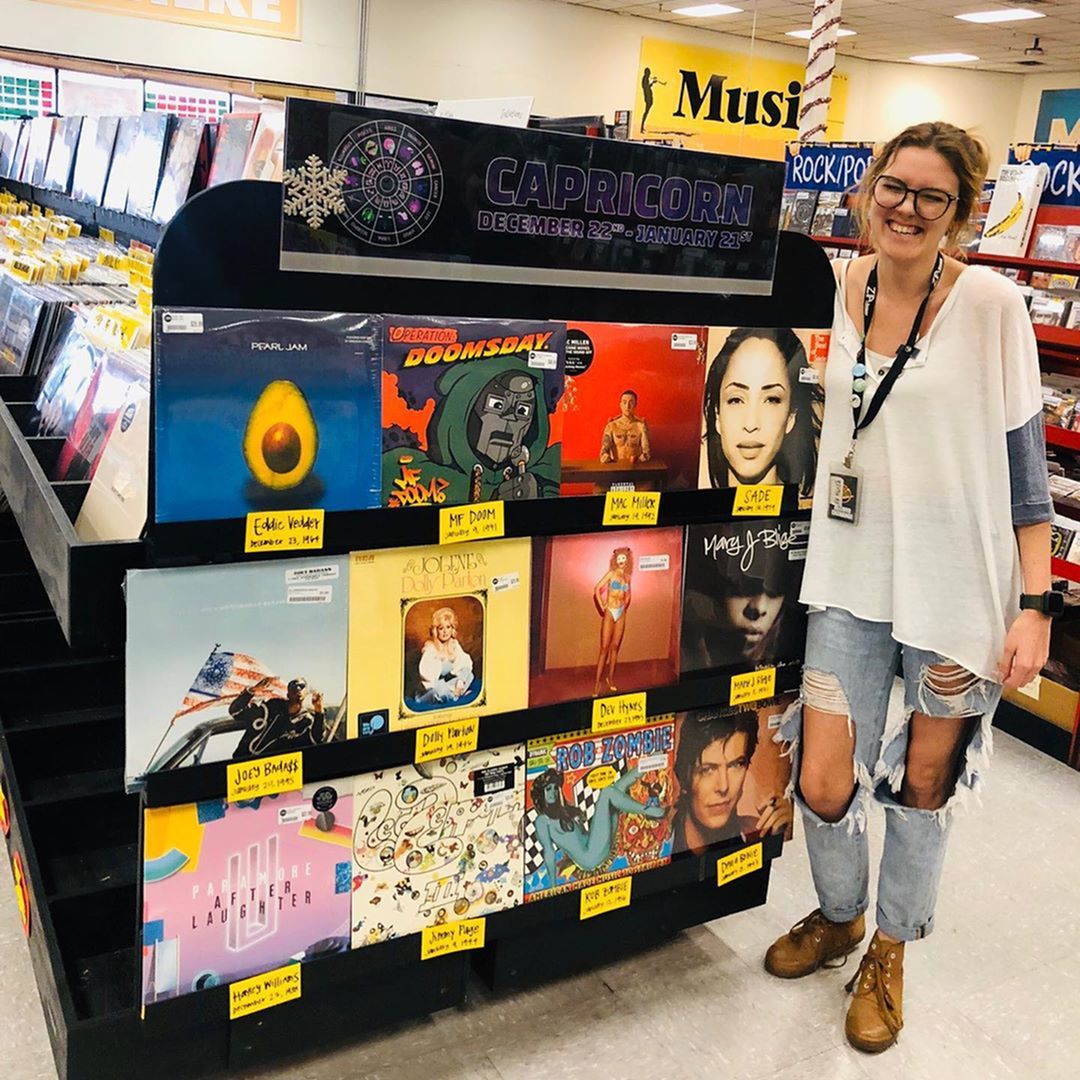 Asylum Records | 2976 N Alma School Rd #2, Chandler, AZ 85224
Asylum Records is the small town record shop you know and love. It has a punk-rock feel but packs a punch of variety when it comes to all that they have in stock. And although Asylum Records is on the smaller side in terms of space, it makes up for it in character, customer service, and unique finds. The walls of the store are covered from floor to ceiling with Funko figurines, framed photographs, collector albums and records, autographed memorabilia and so much more. Similar to its small-but-mighty mentality, Asylum Records recently had a visit from Margaret Kerry, aka, Tinker Bell. Like other modern retailers, this little record store keeps up with the times by hosting special events, pop-ups, and boasting a flavorful selection of merchandise.
So the next time you're looking to pick up a new record or just want to experience what it's all about, give these Gilbert area record stores a try! Let us know what you find on Facebook and Instagram, and keep following the blog here for more local favorites.